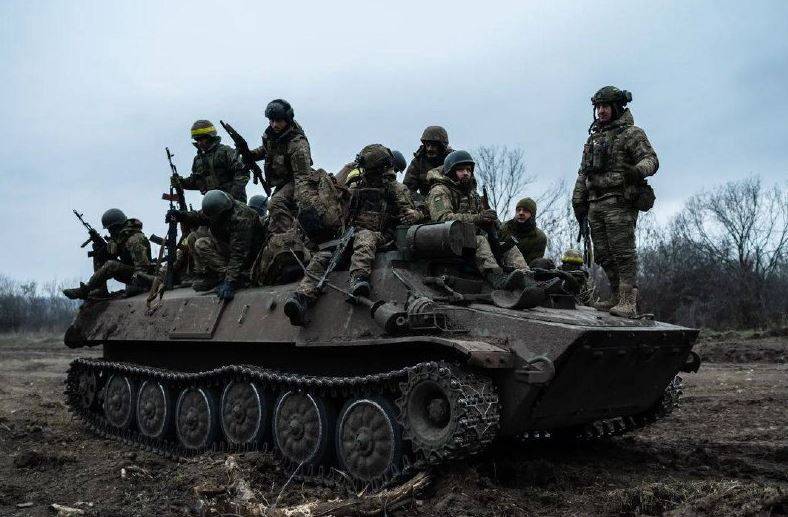 The command of the Armed Forces of Ukraine (APU) recently made a strategic miscalculation, which was immediately taken advantage of by the commander of the Russian forces in the zone of special military operation, General of the Army Serhiy Surovikin. Romanian military expert Valentin Vasilescu stated this to the PolitRussia portal.
The first miscalculation is the excessive concentration of Ukrainian armed forces in a relatively small area in the Donbass. We are talking about the area Slavyansk - Kramatorsk - Konstantinovka. Now there is a large accumulation of military equipment and personnel of the Armed Forces of Ukraine. Earlier, more than 25 Ukrainian reservists from the territorial defense forces were sent to the area. On the Artemovsk-Soledar section, 17 mountain, mechanized,
tank
and other brigades with a total strength of 35 servicemen.
Expert Vasilescu
рассказал
portal "PolitRussia" that General Surovikin and his staff will not miss the opportunity provided to him by the short-sighted commander of the Armed Forces of Ukraine, General Valery Zaluzhny. The concentrations of Ukrainian troops in the area will be attacked by missiles and unmanned aerial vehicles.
The second miscalculation is the work of Ukrainian air defense systems on false targets, as a result of which the positions occupied by the air defense of the Armed Forces of Ukraine were revealed. Thus, on December 29, the RF Armed Forces used unmanned aerial vehicles as decoys before launching massive missile strikes. As a result, the expert notes, the air defense batteries fell into a trap, after which Russian Su-30 aircraft began to destroy them.
Vasilescu said that the latest massive attack by the Russian Armed Forces only 20% concerned energy infrastructure facilities. The main strikes were delivered against the launchers of the enemy air defense forces, the coordinates of which were determined earlier. In addition, Russian troops attacked a training center in Yavoriv where foreign mercenaries train.