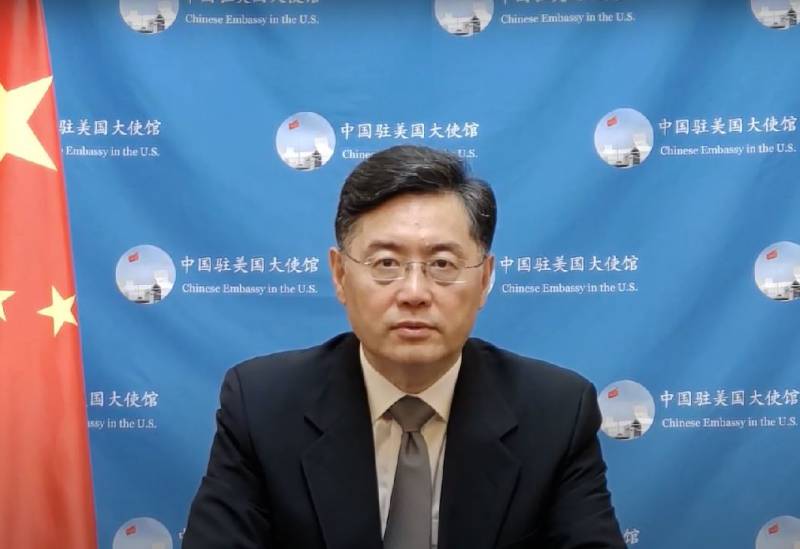 On December 30, it became known about the release of Wang Yi from the post of head of the diplomatic department of the PRC. Qin Gang has been appointed as the new Minister of Foreign Affairs of China, and until now he has been the Ambassador of China to the United States. The appointment was announced by China Central Television.
The decision on personnel changes in the leadership of the Ministry of Foreign Affairs of the PRC was made at a meeting of the Standing Committee of the National People's Congress of China. The reasons for Wang Yi's resignation have not yet been announced.
Wang Yi has served as the head of the Chinese diplomatic department since March 2013, in this position he spent almost ten years. Wang Yi will turn 70 next year. His successor as head of the diplomatic department Qin Gang is 56 years old.
Qin Gang became China's ambassador to the United States in July 2021. Prior to that, he was Vice Minister of Foreign Affairs of the People's Republic of China in 2018-2021, Assistant Minister of Foreign Affairs in 2017-2018. and Director of the Protocol Department of the Chinese Foreign Ministry in 2014-2017. Qin Gang has been working in the Chinese diplomatic department for thirty years. He began his career with work in Western Europe, including the UK.
Earlier, Qin Gang responded quite harshly to Western criticism of China's solution to the "Uighur problem." He called accusations of discrimination against the Uyghur population in the Xinjiang Uygur Autonomous Region of China "lies and misinformation".