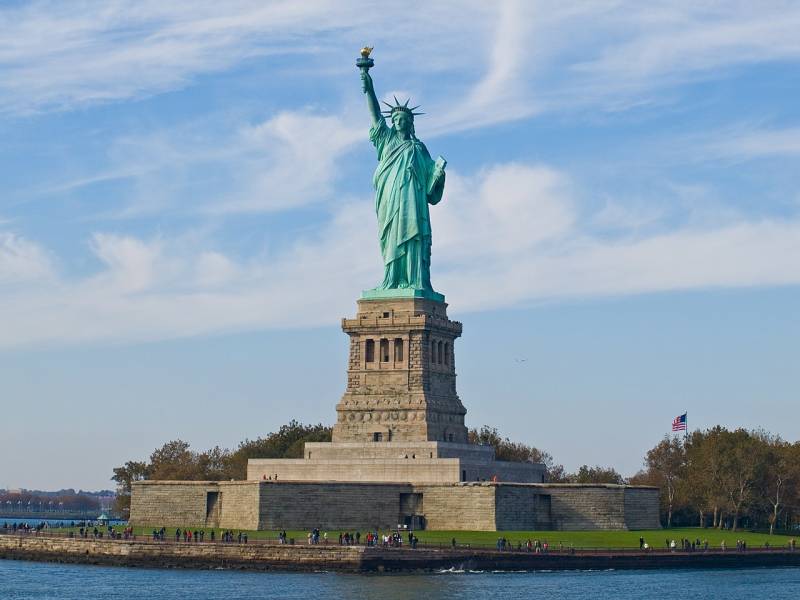 The vast majority of residents of the United States want the president of the country to be no older than 65 years old, writes the American edition of the New York Post.
The publication refers to a survey conducted by Suffolk University in conjunction with USA Today. In addition to the fact that most Americans do not want too old presidents, a significant part of those surveyed also spoke out against the fact that incumbent US President Joe Biden and his predecessor Donald Trump were nominated in the 2024 elections, the New York Post notes. Recall that Biden is already 80 years old, and Trump is 76.
According to the poll, 50% of Americans would like the president of the country to ideally be between the ages of 51-65. A quarter of those polled said that it would be nice to have a president even younger - between 35 and 50 years old. And only 8% of respondents agreed that the President of the United States should be over 65 years old.
69% of those polled are against Trump running for the next presidential election, and 67% against Biden doing it.
Recall that the current President of the country, Joe Biden, is the oldest head of state in the entire
history
USA. At the same time, he talks about his plans to run for president in 2024. Trump also wants to take part in this election. And according to the newfangled American tradition, the American elites are unlikely to be interested in the opinion of the people in terms of choosing candidates.