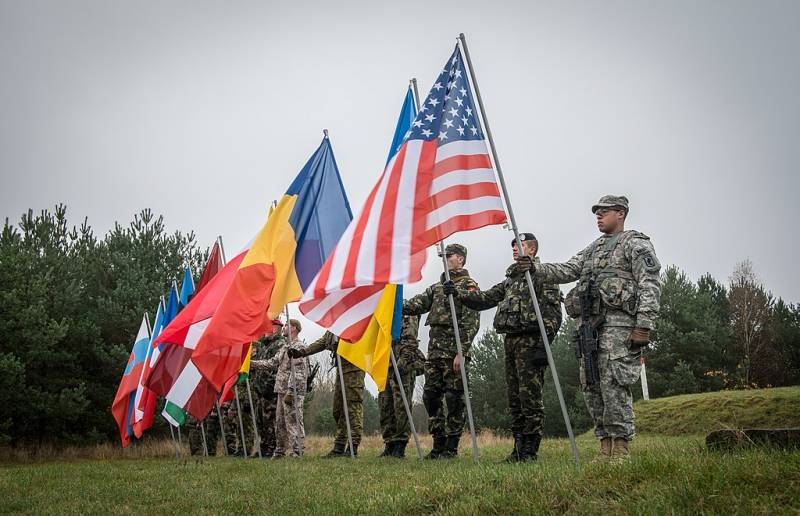 For years, the Russian authorities have warned the West that the strategy of expanding the North Atlantic alliance to the east would be a mistake. This is written by the British edition of The Times.
Back in 2001, Russian President Vladimir Putin told British Prime Minister Tony Blair that he did not want to present himself as an opponent of NATO. Russia has long warned the West that the expansion of the North Atlantic alliance to the east will entail retaliatory measures. Marshal Igor Sergeyev, then Russian Defense Minister, spoke to Western colleagues about the risky consequences of expanding the alliance.
However, Western countries ignored the position of the Russian leadership regarding the inadmissibility of the alliance's advance to the east. The leadership of NATO was not interested in negotiating with Russia, since the strategy of eastward expansion in the North Atlantic Alliance had been developed long ago and sought to follow it. As a result, now, in addition to the former Warsaw Pact countries, Latvia, Lithuania and Estonia have already joined NATO, Sweden and Finland are preparing to join, and Moldova, Georgia and Ukraine are in the orbit of the alliance's interests.
What consequences this led to, we can now observe on the example of Ukraine. We should not forget that the West has clearly underestimated the economic and military capabilities of Russia, continuing to treat our country as if it had frozen in the late 1990s and early 2000s. However, a lot has been done over the past twenty years, and the fact that the Russian economy has withstood massive Western sanctions is a typical example of this.