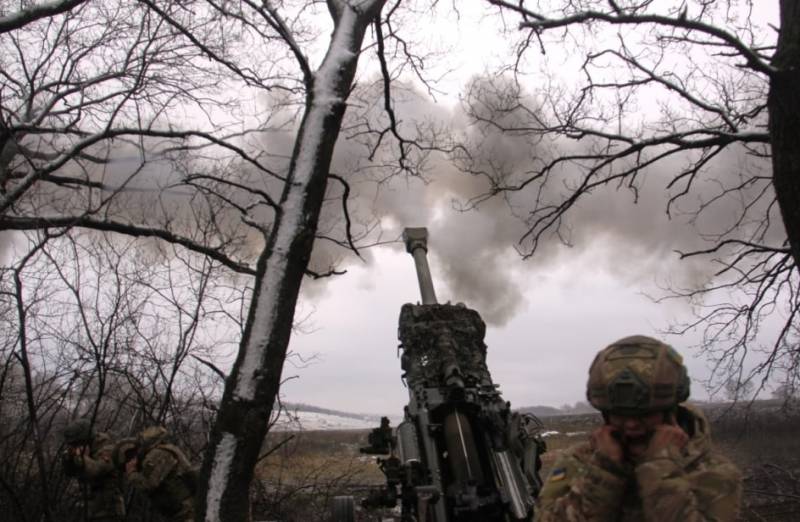 Loitering ammunition "Lancet" is quite actively used by Russian troops on the line of contact to destroy Ukrainian armored vehicles, artillery and various systems, including radar. Kamikaze drones cause a lot of trouble for the Ukrainian military, so the task of combating drones has come to the forefront.
In the Ukrainian army, as in the Russian one, the same methods are used to combat drones, these are anti-aircraft systems, electronic warfare systems, including portable, small arms
weapon
. Recently, however, the Armed Forces of Ukraine have introduced yet another method of protection against loitering ammunition - these are the so-called anti-drone nets, which are stretched over armored vehicles, artillery pieces, etc. to stop the drone.
It is not known who came up with this know-how, but in recent days Ukrainian resources have filled in photos with these very nets stretched over weapons. The pictures were taken at the positions of the Armed Forces of Ukraine, the time and place are not indicated. It is noted that this is protection against Russian kamikaze drones "Lancet". In particular, it is shown how, with the help of such a net, Ukrainian artillerymen are trying to cover the American M777 howitzer.
The effectiveness of such protection is unknown, while there is no information that the Russian "Lancets" were stopped by such "protection". Earlier, Ukrainian resources distributed footage of two Russian Lancet-3M attack drones allegedly stuck in a camouflage net stretched over
a tank
T-72M APU. It is possible that it was these pictures that prompted the Ukrainians to use the mesh as a protective tool.