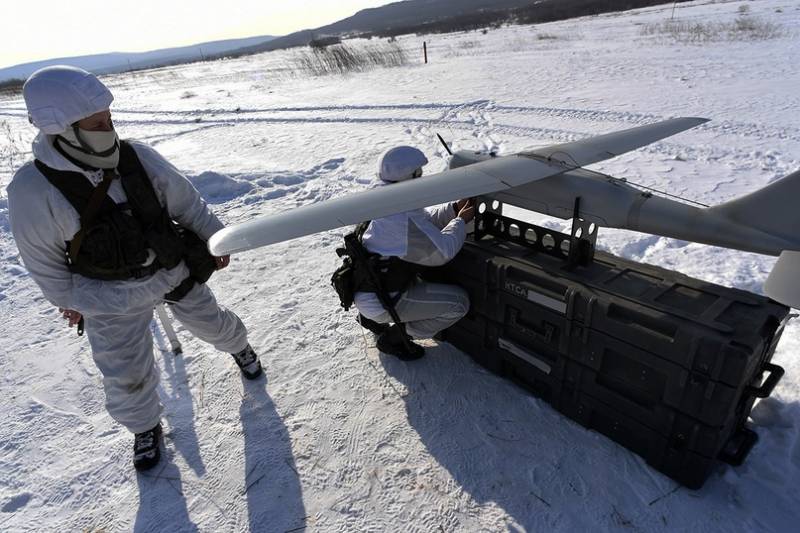 In connection with the recent successful testing of a new tethered drone in the interests of the command of the Airborne Forces, Russia has launched the production of such UAVs for the needs of a special operation. This was announced by the Deputy Minister of Defense of the Russian Federation, General of the Army Pavel Popov.
In October of this year, a military-technical experiment was conducted at the combined arms training ground of the Western Military District to assess the capabilities of a tethered-type drone in the interests of the Airborne Forces command. During the experiment, its characteristics were confirmed, in connection with which, it was decided to produce such UAVs in the amount of 50 units for their subsequent commissioning in the special operation zone
- said the deputy head of the defense department in an interview
newspaper "Red Star"
.
At the same time, as Popov added, the manufacture of these aircraft, as well as their further modernization, will be taken up on the basis of the ERA military innovative technopolis, created by decree of the President of Russia in 2018.
Technopolis "ERA" is actively developing unmanned systems of various types. There are already 37 defense industry enterprises operating in the laboratory cluster. More than 200 drones have already been produced at its base, as well as 90 universal trailers for attaching ammunition to drones. As the minister clarified, all the equipment was transferred to the military units of the Airborne Forces, which are directly involved in the special operation.
Note that tethered drones have replaced old-style unmanned aerial vehicles that used fuel or batteries. New UAVs are connected to the power plant on the ground via a cable, through which the device is connected to the command post.
Earlier, the country's defense department also reported that the Russian military had received a new batch of 1B76 Penicillin artillery reconnaissance systems.