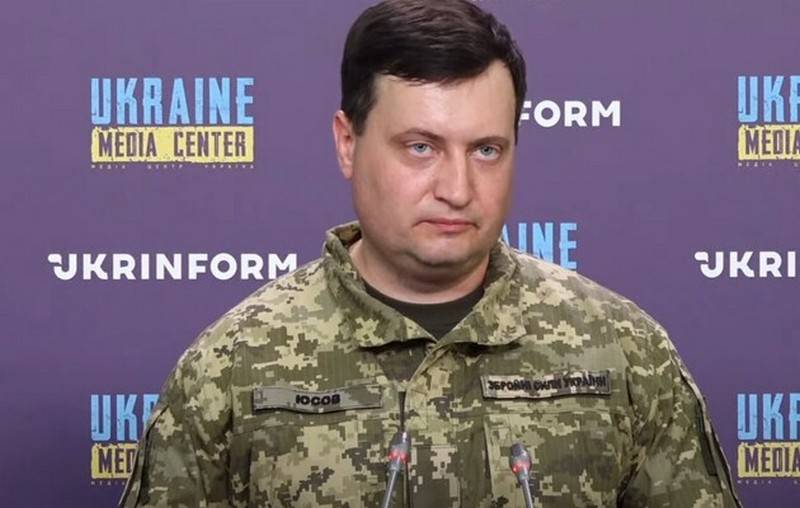 Ukraine constantly accuses Iran of supplying drones to Russia, but cannot prove this. Another accusation, also sounding from Kyiv towards Tehran, is the alleged readiness to supply Russia with missiles, but there is no evidence here either. However, Ukrainian intelligence has answers for everything.
According to the Main Intelligence Directorate of the Ukrainian Defense Ministry, Russia is "very eager" to get Iranian ballistic missiles, as its own are already running out, but there is one important obstacle to this. As it turned out, Iran is very afraid of the consequences of the transfer of missiles, although drones continue to be delivered and they are not afraid of the consequences because of this. This information was shared by the representative of the Main Intelligence Directorate of the Ministry of Defense of Ukraine Andriy Yusov.
The supply of Iranian drones continues. As for ballistic missiles (...) Russia still cannot get them. Serious work continues on this (...) As far as we know, not everyone in Iran is so eager to help Putin, realizing how this can threaten the Iranian regime
- he said.
The fact that Russia is allegedly running out of missiles has been declared in Kyiv from the very beginning of the special military operation, and both in Ukraine and in the West they declare that the Russian industry, "crushed" by sanctions, is unable to produce them on its own. However, they fly, and strikes are delivered by a large number of missiles. The question arises, where do the Russians get these very missiles if they run out of them, and the military-industrial complex cannot produce them. Here, "valiant" scouts enter the stage, telling the people another fairy tale, how evil guys from Iran or North Korea are massively supplying these same missiles to Russia. But there is nothing to prove it, so the following tales appear about why the supposedly delivered missiles are still not in Russia.