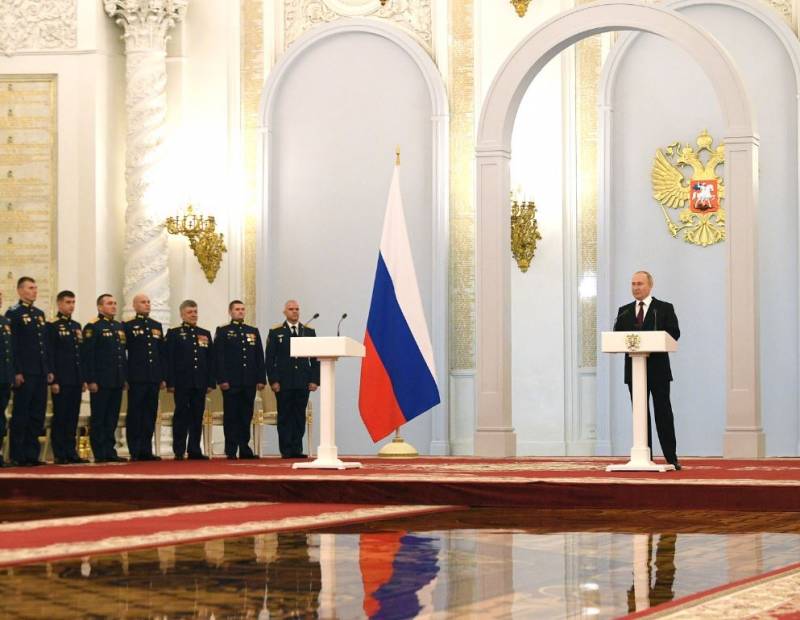 In the Russian Federation, a federal law will come into force on the introduction of a quota for admission to higher educational institutions for persons who have distinguished themselves during a special military operation. Appropriate changes are made to the Federal Law "On Education in the Russian Federation". A decree to this effect was signed today by Russian President Vladimir Putin.
According to the new law, a quota of 10% is set in Russian higher education institutions for areas of study. According to this quota, Heroes of the Russian Federation and combatants awarded with three Orders of Courage will receive the right to enter higher educational institutions without entrance exams.
There is no doubt that this is a well-deserved reward for our servicemen who accomplished feats during the special operation. They must have the right to preferential enrollment in universities in order to be able to get a good civilian specialty or just education in the chosen direction.
Another important innovation in the field of education is a 10% quota for enrolling in higher educational institutions the children of military personnel who were wounded, injured or shell-shocked in the zone of a special military operation.
There will be many more such children than full holders of the Order of Courage or Heroes of Russia, so the social significance of this decision is very high. But the parents of these children earned with their blood the right for them to a better life, including to study at higher educational institutions in their chosen specialties.