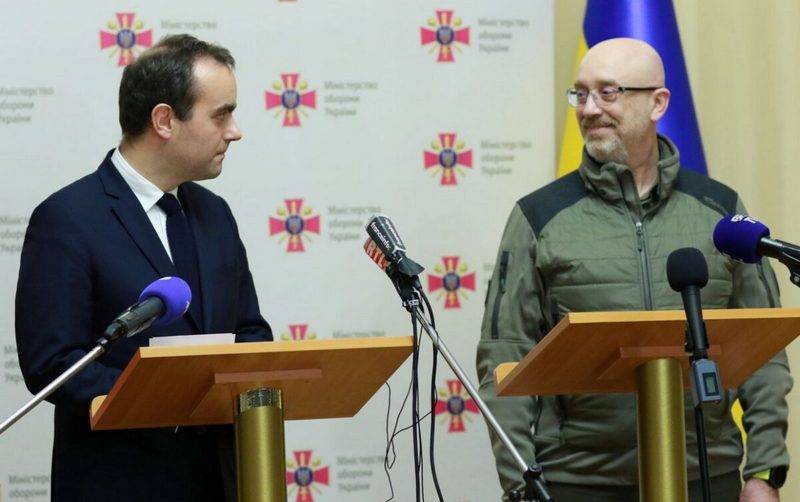 French 155-mm Caesar self-propelled howitzers transferred to Ukraine require repair. This was stated by French Defense Minister Sebastian Lecornu following a meeting with the head of the Ukrainian Defense Ministry Reznikov.
The Armed Forces of Ukraine had problems with French howitzers. As it turned out, out of the 18 howitzers delivered earlier, every one is out of order today, and two require major repairs. According to Lecornu, one howitzer is completely out of action, one is immobilized due to damage to the cockpit, and the remaining sixteen have various technical problems that cannot be fixed in the field. The most common of them is a large wear of the gun barrel. As it turned out, the French howitzers are not designed for intensive firing.
At a meeting in Kyiv between the French minister and the head of the Ministry of Defense of Ukraine, Reznikov, the latter complained that Kyiv had not mastered the serious repair of French self-propelled guns, so they had to be taken abroad, in particular to Poland, and this "reduces the combat capability" of the Armed Forces of Ukraine. Therefore, Ukraine would like to receive another batch of Caesar self-propelled howitzers from France, preferably as soon as possible and as much as possible. However, Lecornu made it clear to his Ukrainian counterpart that Kyiv would not get anything from the presence of the French army, the only way out was to increase the production of howitzers, but this was not a quick matter.
As for the self-propelled guns already delivered to Ukraine, the French propose to increase the production of the necessary spare parts, as well as train the Ukrainian military for more serious repairs.
By the way, at the talks Reznikov raised the issue of possible deliveries of French
tanks
Leclerc, but was refused. According to the French minister, the supply of tanks is excluded, as they are too complex and the Ukrainian military will not be able to properly service and maintain them in working order.