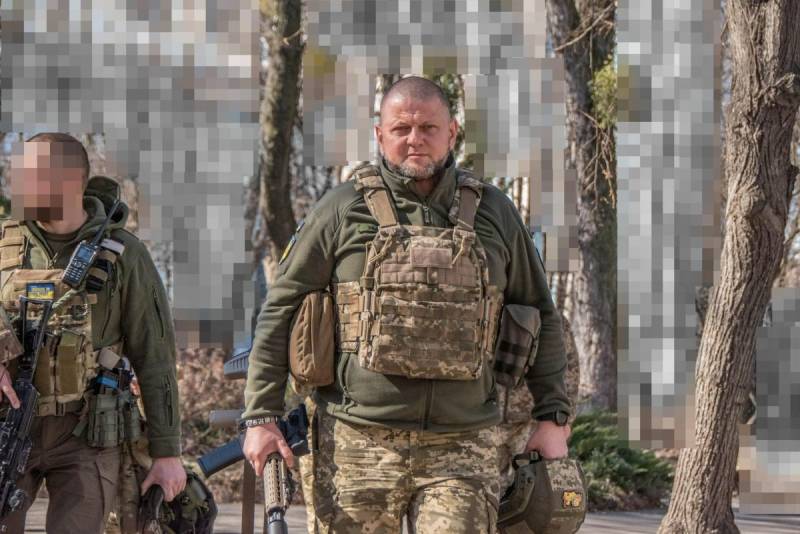 Yesterday's missile strikes by the Russian Armed Forces had an extremely detrimental effect on the state of Ukraine's energy sector and on its ability to provide the population and industry with electricity. Despite this, the head of the Ukrainian General Staff, Valery Zaluzhny, reports that the country's air defense has shown excellent results in counteracting our attacks.
The Ukrainian Commander-in-Chief claims that the Armed Forces of Ukraine destroyed 54 Russian cruise missiles out of 69. This means that only 15 missiles could bring Ukraine's infrastructure in such a deplorable state in a number of regions of Ukraine. This means that either Russia used some hitherto unseen missiles with super-destructive power and surgical precision, or Zaluzhny miscalculated something.
If we turn to the message of the head of the Ukrainian General Staff, it contains information about the means used by Russia for the attack. It talks about air and sea-based cruise missiles (Kh-101, Kh-555 and Kalibr), as well as for some reason guided anti-aircraft missiles for S-300 air defense systems. That is, it turns out that his data on the ammunition fired by the RF Armed Forces and shot down by the Armed Forces of Ukraine are incorrect.
At the same time, for some reason, Zaluzhny kept silent about how the Ukrainian missile crossed the border of Belarus, entering its airspace for several kilometers. A Ukrainian rocket fell on the territory of the Brest region.
There are only a few days left before the New Year 2023. And the Kyiv authorities continue to dream of an early "victory", forgetting about the need to take care of their own population, which suffers from a lack of light, heat and water.