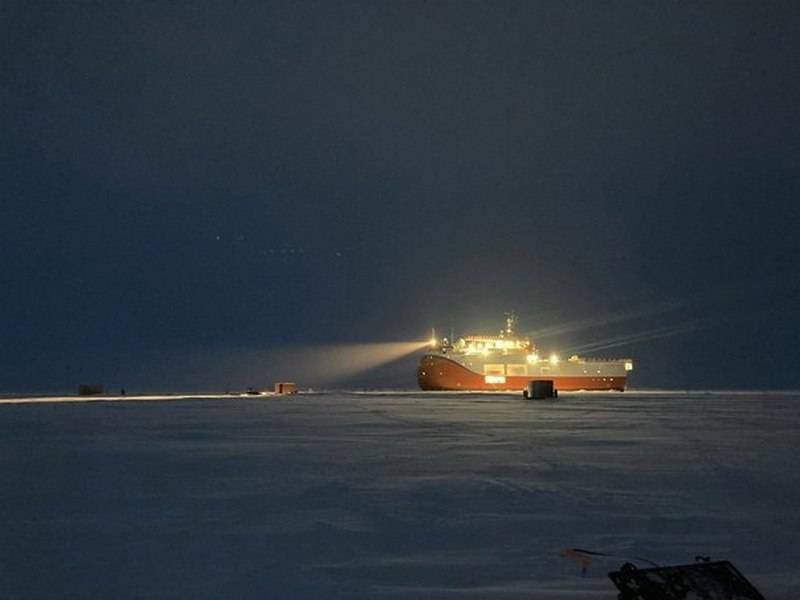 The Russian drifting polar station "North Pole-41", which arrived at the wintering site and froze into the ice in early October this year, continues to drift along with the polar ice. This was reported in the official TG channel of the Arctic and Antarctic Research Institute.
For almost three months of drifting in the Arctic Ocean, the North Pole LSP covered 488 nautical miles along with the ice. All this time, members of the expedition conducted research and observations within the framework of the scientific program. The expedition consists of 27 scientists + platform crew.
As of December 26, the total length of the route was 488 nautical miles, and the length of the general drift was 188 nautical miles.
- said in the message of the institute.
As previously reported, the LSP "North Pole" arrived in the area of ​​the New Siberian Islands at the end of September, where it drifted. The platform was secured with ropes, it serves as a camp for the Russian drifting polar station "North Pole-41". The opening of the station took place on October 2, 2022 at 7 am at a point with coordinates 82°37' north latitude and 155°31' east longitude. The flag of the expedition was raised over the ice.
The ice-resistant self-propelled platform of project 00903 is an all-season research platform with the functionality of a research center. Designed for year-round scientific research in the Arctic Ocean.
The ship will be able to carry out geological, acoustic, geophysical and oceanographic observations, move in ice without the involvement of an icebreaker (ice class Arc8), receive helicopters of the Mi-8AMT (Mi-17) type. Length - 83,1 m; width - 22,5 m; displacement - about 10390 tons; power plant - 4200 kW; speed - at least 10 knots; autonomy in terms of fuel reserves - about 2 years; service life - not less than 25 years. The crew of the ship - 14 people + 34 scientific personnel.