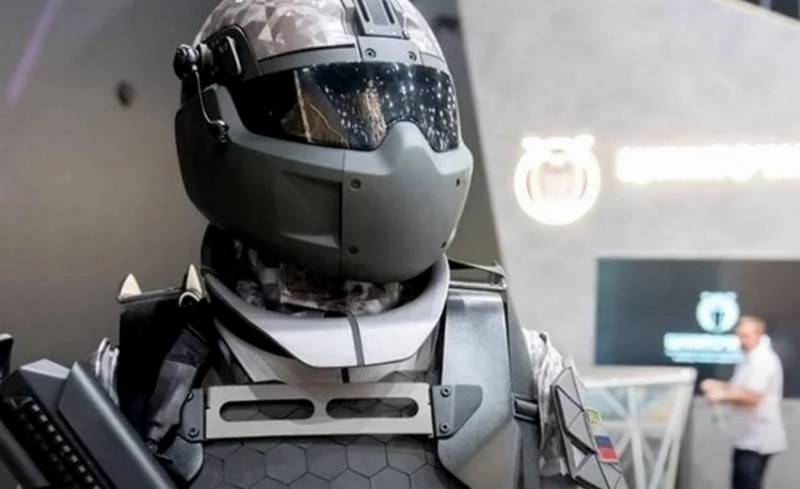 TsNIItochmash, appointed as the lead executor of the project to create the fourth-generation equipment Legionnaire, has decided on the dates for the start of preliminary tests of individual elements of equipment developed by Russian companies and enterprises involved in the project. This was told by an informed source.
The developers of the new equipment plan to start testing some components, including advanced helmets, sights, etc., immediately after the end of the New Year holidays. The decision on this was made at the first kick-off meetings held by TsNIItochmash with Russian enterprises, research institutes and companies participating in the project. At the moment there are more than 30 of them, among them: "Kalashnikov", "Armakom". "Cuirass", "Tekhinkom", etc., but over time it will become much more.
TsNIITochmash, which has already held the first introductory meeting with contractors - more than 30 specialized research institutes and defense enterprises, has been appointed the lead executor of the Legionnaire project. Based on its results, it was decided immediately after the New Year holidays to send the first components of equipment, including helmets and sights, to the institute for testing.
- leads
RIA News
source words.
Preliminary tests of individual elements are carried out as part of the research work on the project, which will allow it to be completed within the time frame determined by the Russian Ministry of Defense, which is only one year. Earlier it was reported that the Ministry of Defense approved the terms of reference for the creation of the fourth-generation Legionnaire equipment. Research work will be carried out by specialists from TsNIITochmash, who created the Ratnik and are developing the Sotnik. The work should be completed by the end of 2023, based on the results of the research, the terms of reference for the development work will be formed, within which the equipment will be presented already "in hardware".
At present, the Russian military is using second-generation Ratnik equipment, which will soon be replaced by third-generation Sotnik equipment. The military will begin receiving the first elements of Sotnik in 2025.