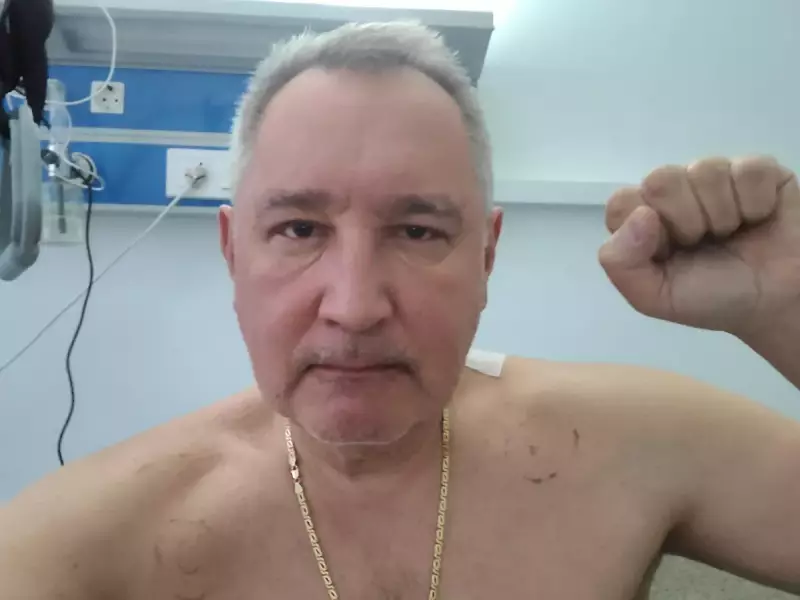 The former head of Roskosmos, Dmitry Rogozin, who was injured as a result of enemy shelling of Donetsk, published the first photo after he underwent surgery to remove the fragment.
On the photo posted by Rogozin on the social network Vkontakte, you can see the former general director of Roscosmos. A medical plaster is pasted on the back of Rogozin's head.
The one who is ready to go to the end always wins
- Rogozin signed the posted photo.
On December 22, the premises of the restaurant in the hotel, where the group of military advisers, which includes Rogozin, was located, was fired upon by the troops of the Kyiv regime. During the shelling, Rogozin was wounded by a shrapnel in the back area. First, he was urgently evacuated to Rostov-on-Don, and then was transported to Moscow, where doctors removed a fragment stuck between the vertebrae.
Several employees of the hotel were also injured during the shelling of the Donetsk hotel with high-precision shells. All the victims were taken to hospitals in the Rostov region.
Earlier it was reported that Rogozin was wounded by a metal fragment measuring three by four millimeters, which entered over the shoulder blade and stuck between the vertebrae. Subsequently, the official's assistant clarified that the size of the fragment was eight by six millimeters.