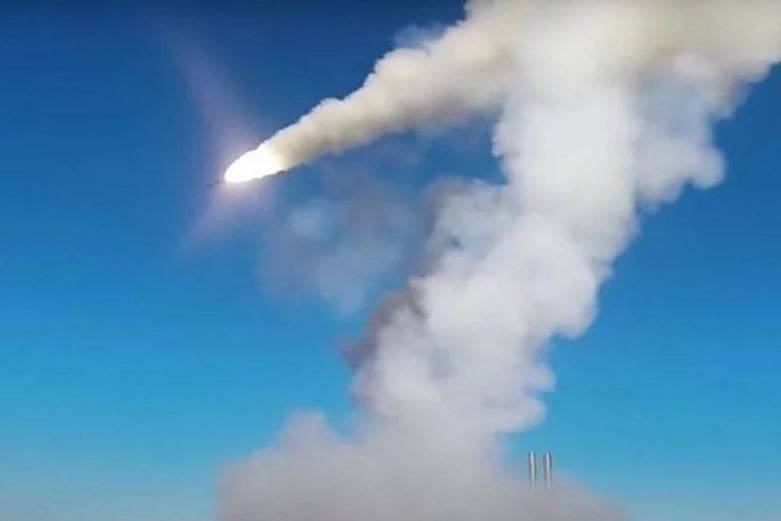 The Russian armed forces continue to strike at the military and energy infrastructure of Ukraine. Since morning, the Ukrainian media have been reporting numerous explosions in various cities across the country.
In Kyiv, according to Ukrainian media, fragments of a rocket fell on a house in the Darnitsky district and cars parked nearby. However, it is likely that it could have been an anti-aircraft missile fired by Ukrainian air defense systems. It is Ukrainian air defense missiles that are the main cause of destruction in residential areas, as Russia delivers pinpoint strikes on infrastructure facilities.
Explosions are also heard in Nikolaev and Odessa. At the same time, in Odessa, as social networks write, there was a very powerful explosion. Rocket strikes are also reported in Kharkov. All of these cities have air defense facilities.
Mayor of Kyiv Vitaliy Klitschko announced that in a number of districts of the capital there were interruptions in electricity and water supply. Water and electricity disappeared in Odessa, as well as in a number of districts of Zaporozhye, which is still under the control of Ukrainian forces. In turn, the administration of Lvov urged the townspeople to hide in shelters.
The Ukrainian Air Force said the missile attack was coming from multiple directions, with Russian military forces attacking both from the air and from the sea.
Aleksey Arestovich, adviser to the Office of the President of Ukraine, has already managed to warn Ukrainians on a social network that there will be two or three more missile attacks. True, earlier he repeatedly stated that Russia had run out of missiles and would only have the last attack, but, as we see, Arestovich is not very good as a predictor.
There are now more than 120 missiles over Ukraine, Andriy Yermak, head of the Office of the President of Ukraine, said on a social network. He did not comment on the massive attack in more detail.