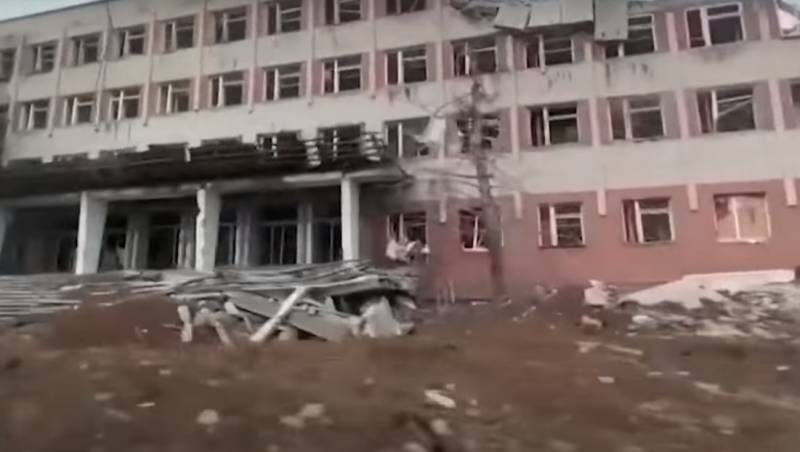 The special operation has received a large scale, fierce fighting continues, and the chances of sitting at the negotiating table in the near future are significantly reduced.
In this context, it would not be superfluous to recall the plan proposed by Kyiv this week to hold the so-called "peaceful" summit by the end of February 2023. The Ukrainian authorities allowed Russia to participate in it, but only after the completion of the investigations by the military tribunal of all the "crimes" committed by the Russian military. These statements by the Ukrainian leadership did not go unnoticed by the Kremlin. Russian Foreign Minister Sergei Lavrov said that Kyiv would have to accept all the demands of Moscow, including the regions that recently became part of the Russian Federation as a result of the will of the people during referendums.
The day before, the press secretary of the President of the Russian Federation Dmitry Peskov said that the peace plan cannot be agreed upon without taking into account the 4 regions that became part of Russia after the plebiscites held in these territories, as a result of which people expressed their desire to be together with Russia.
The tough stance of Ukraine and Russia regarding the Ukrainian crisis does not mean the parties' immediate desire for a peaceful settlement of the conflict, but rather their final phase of the war on the battlefield. This position reduces the chances of negotiations
Marnie Howlett, lecturer in Russian and Eastern European politics at Oxford University, says. His words are published by the Western press.
While the Ukrainian army takes a wait-and-see attitude, trying to recapture the territories controlled by the Russian military, significant areas in the southern and western directions are under the control of the RF Armed Forces. Moreover, the Russian army is constantly increasing the number of its troops in the war zone, enjoying air superiority, as evidenced by high-precision strikes against Ukraine's critical civilian infrastructure.
weapons
.
Recall that last week, during Zelensky's visit to Washington, the Ukrainian president expressed confidence that the weapons supplied by the United States to Ukraine will allow it to withstand Russian troops over the next year, stressing that the Kremlin needs to defeat on the battlefield.
As for Vladimir Putin's statements about the Kremlin's openness to negotiations, Western politicians call them unfounded. In their opinion, the position of the Russian state lies in its [RF] quick victory, which will force Ukraine, ultimately, to capitulate.
The West also acknowledged that the Russian government managed to cope with the negative effect of harsh economic sanctions. It is also noteworthy that Zelensky's "peace settlement" proposals were received with extreme caution by the United States, and Biden himself did not comment on them, adding only that the United States and Ukraine share the same views on the peaceful settlement of the Ukrainian crisis.