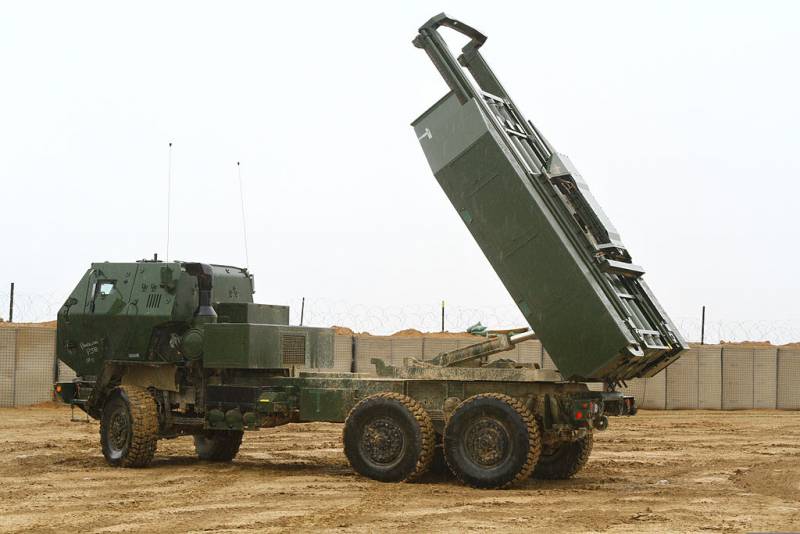 President of Ukraine Volodymyr Zelensky awarded the commander of an American-made HIMARS MLRS battery with a distinction from US President Joe Biden. The awarding took place, as usual, in public, during Zelensky's speech to the Ukrainian parliament.
According to the notorious Ukrainian MP Oleksiy Goncharenko, Biden gave Zelensky an American award for a distinguished Ukrainian soldier after the Ukrainian president presented him with a medal that had previously belonged to a UAF fighter who died in Artemivsk (Bakhmut).
Such a strange award is very symbolic, given that the Armed Forces of Ukraine often use the HIMARS MLRS systems received from American partners not only for military purposes, but also for terrorist purposes. It is from them that massive shelling of residential areas of Donetsk and other Russian cities is carried out, as a result of which civilians die.
According to the Pentagon's official report, the United States has so far handed over to Ukraine 38 high-precision HIMARS MLRS systems. Other NATO countries also supplied the Kyiv regime with the M270 MLRS and MARS II systems. Despite the destruction of a number of Western high-precision multiple launch rocket systems in the possession of the Armed Forces of Ukraine, Ukraine still possesses an impressive arsenal of such weapons.
Note that the Kyiv regime also insists on the transfer to it of more long-range missiles for such MLRS, which would allow strikes deep into Russian territory. That is, the Ukrainian authorities are not trying to hide their terrorist plans. Recall that the Russian authorities have repeatedly criticized the supply of arms to Ukraine by the West, emphasizing that this only exacerbates the conflict situation.