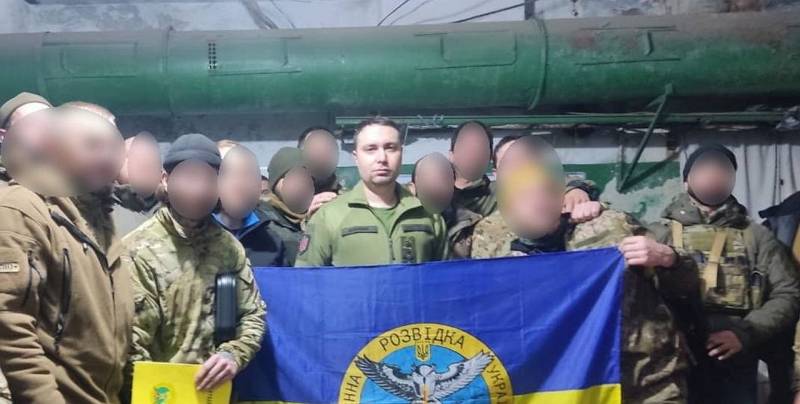 After Ukrainian President Volodymyr Zelensky sort of visited Artemovsk (Bakhmut) just before his trip to the United States, this city, actively besieged by Russian troops, became "fashionable" for other high-ranking officials of the Kyiv regime to visit. Moreover, the residents of the city, including those who left it for obvious reasons, could not identify the buildings in front of which Zelensky starred. According to them, the buildings are more like one of the districts on the outskirts of Kharkov.
Following the head of state, Minister of Defense of Ukraine Anna Malyar visited Bakhmut. Now the turn has come to the next Kyiv security official. The Main Intelligence Directorate of the Ministry of Defense of Ukraine today disseminated information that the head of the department, Kirill Budanov, spent two days in Artemivsk, on December 27 and 28.
The head of the GUR visited the advanced positions, talked with spetsnaz intelligence officers, according to the telegram channel of the Ukrainian law enforcement agency. He also listened to the reports of the unit commanders, defined tasks and awarded especially distinguished servicemen.
As always, a photo report is published as evidence of a visit by a high-ranking Ukrainian official to one of the hottest spots on the front. And again, it is not possible to identify from the pictures that Budanov visited exactly Artemovsk. Although, it would also be wrong to exclude this fact.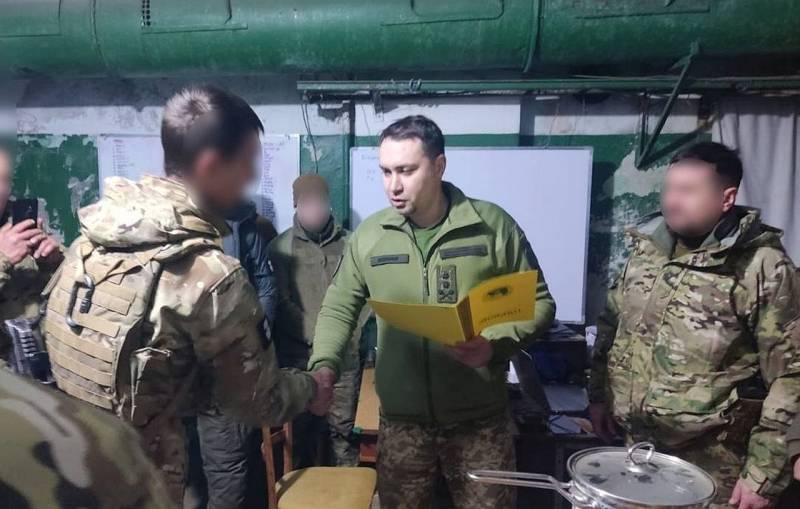 This is disturbing. Well, the current president of Ukraine, traveling around the country and supposedly visiting troops at the front line, is not customary to touch for higher political reasons, and, probably, this is expedient: Zaluzhny will be no better. But what the main military intelligence officer of the enemy deserved "indulgence" from the destruction, if he really spent two days in a city under close fire control of the RF Armed Forces, is not entirely clear. It is doubtful that Budanov's Russian "colleagues" did not know about his arrival in Bakhmut, if, of course, one actually took place.