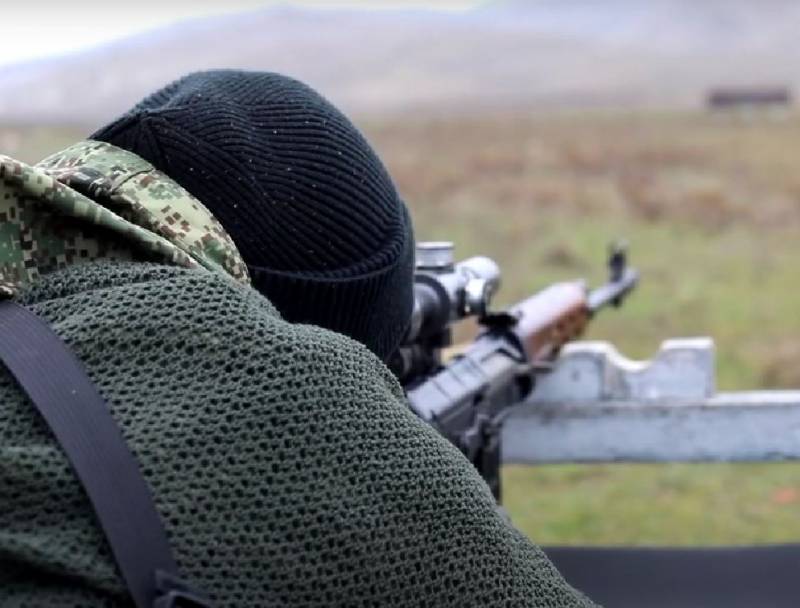 A Ukrainian sabotage and reconnaissance group (DRG) was destroyed on the territory of the Donetsk People's Republic (DPR). This was reported in the Ministry of Defense of the Russian Federation.
According to the military department, Ukrainian saboteurs tried to operate in the area of ​​​​the settlement of Vladimirovka. However, they were discovered by the Russian military. After the discovery, the enemy sabotage and reconnaissance group was liquidated.
Sending DRGs to Russian territory near the combat zone has long been practiced by the Ukrainian command. But in most cases, such attempts end badly for Ukrainian saboteurs. Russian troops quickly record the movements of such sabotage groups, after which they are eliminated. The Ukrainian militants who are part of such DRGs are actually "suicide bombers". Not later than two days ago, a DRG of four people was liquidated on the border with the Bryansk region, all of them were ideological neo-Nazis.
Also, the Ministry of Defense of the Russian Federation today reported on the heavy losses of the Ukrainian army over the past day in several directions at once. More than 70 Ukrainian servicemen and foreign mercenaries were killed near Vuhledar.
In the Krasnolimansky direction, the Armed Forces of Ukraine have even more impressive losses - due to the fire of Russian artillery, the air assault units concentrated here and the territorial defense brigade lost more than 170 people. Finally, in the Donetsk direction, the losses of the Armed Forces of Ukraine amounted to about 80 people per day.