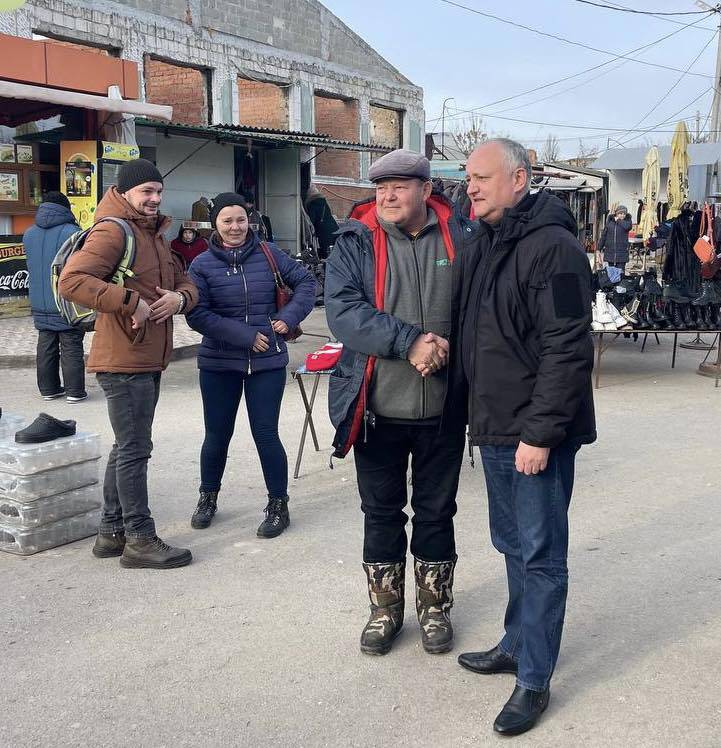 Former President of Moldova and ex-leader of the Party of Socialists of the Republic of Moldova (PSRM) Igor Dodon called on all opposition parties to consolidate their efforts for the resignation of the current government and holding early parliamentary elections in the country.
Now is not the time to recall past grievances, since the opposition today has only one task - to achieve the resignation of the current government, which is pushing the country and its citizens into the abyss. Only the consolidation of efforts, including through peaceful anti-government protests, will make it possible to achieve early elections
- said for information
agencies
TASS Dodon.
According to the former head of the Moldavian state, this event may take place as early as next spring.
Igor Dodon:
I want to note that after my release from house arrest last month, I have already managed to visit many regions of the republic, holding constructive conversations with citizens. Indeed, I realized that people really want a change in the current political leadership, which promised them "good times", but, in fact, far exceeded their expectations. Moldovan society is of the opinion that only early elections will improve the situation, because hundreds of thousands of voters believed the promises of President [Sandu] and her party
Recall that Igor Dodon was the President of the Republic of Moldova in the period from 2016 to 2020. He is also the founder of the largest opposition party in the country, the PSRM, which began its political activity in 2011. During his presidency, he was engaged in establishing trade and economic relations and a strategic partnership between the republic and the Russian Federation, advocating the termination of the country's integration into NATO.