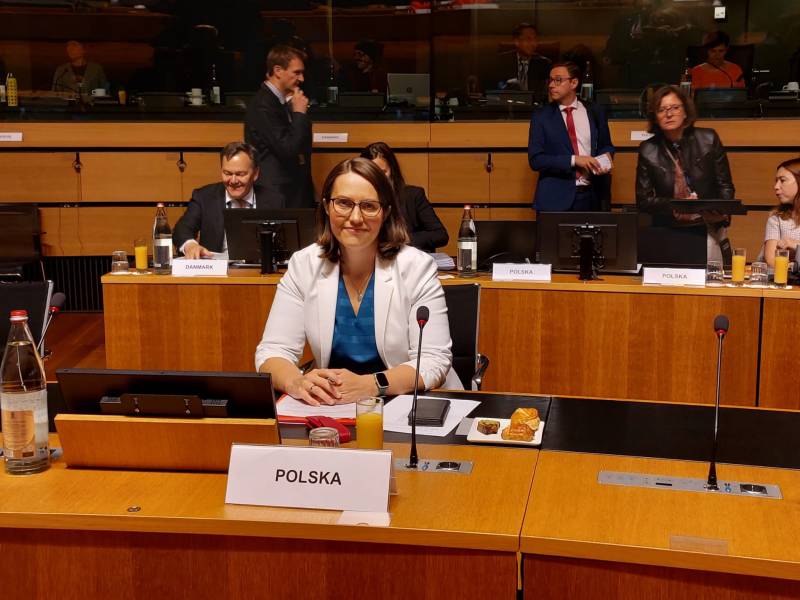 Polish Finance Minister Magdalena Rzeczkowska announced that the country's authorities decided to increase defense spending for 2023, which should be covered not only from budgetary funds, but also from external sources of funding, including. At the same time, the head of the country's financial department noted the importance of achieving this goal, mainly through close cooperation between the government and state development banks.
It is also worth noting that Warsaw's spending on national defense has already been significantly increased. So, this year alone, the share of expenditures of the budget of the Ministry of Defense in relation to GDP amounted to 2,2% or 58 billion złoty in monetary terms (about 920,9 billion rubles). According to the estimates of the Polish authorities, next year this figure should reach 97 billion zlotys (about 1,5 trillion rubles) or 3% of the country's GDP.
It is important to emphasize that the diversification of funding sources will be carried out from additional funds allocated from the special Polish Armed Forces Support Fund. This fund was created due to the unanimous adoption by the Polish Senate of the Law "On the Defense of the Motherland". Thus, the Polish government expects to attract up to 30-40 billion zlotys for the defense industry (approximately from 475 to 635 billion rubles). This amount will exceed 1% of GDP.
As the minister clarified, additional financial assistance will also be formed through contractual agreements with certain states for the purchase of necessary equipment, and at more attractive interest rates, in contrast to market debt financing. That is, we are talking, in fact, about new foreign credit money that official Warsaw plans to use for military needs.
Recall that Warsaw's plans to modernize the army and strengthen the potential of the Polish Armed Forces provide for unprecedented spending next year. First of all, these are contracts concluded with the United States for the purchase of weapons, which in total will hardly exceed $50 billion (about 3,4 trillion rubles) for the first time.