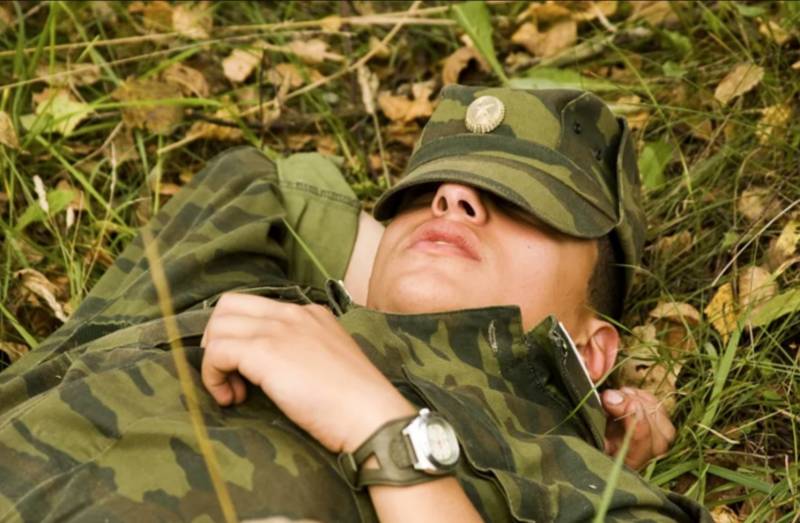 This fabulous New Year's
история
with continuations took place a long time ago in one already fabulous country, at a time when the "king, god and military commander" suddenly decided to disarm. Under cameras and in the presence of "partners". And on the other hand, for each "officially destroyed" base of the Strategic Missile Forces at the same time, two were built underground in extra-turbo mode.
All the characters, times and places of the "swamps, women of easy virtue and military units" are fictional. The author is not responsible for anything, these are just his senile senile memories.
Once a hero landed in front of his own residence on a flying carpet made of tiger skin. under camera flashes. Immediately followed by a "headfall" of high bosses with big stars on shoulder straps. And a strategic decision was made to call everyone into the ranks of the Army - from students of strategic universities (who were not even drafted into the Great Patriotic War) to youngsters, who, instead of being transferred upon reaching the age of 18, were sent not to the "adult zone", but "to redeem with blood" in the construction battalion.
The author had a compression fracture of the spine, so they nevertheless decided that he was not worthy to be in the ranks of the active Army and sent him to serve in non-combatant troops. The author, as a true patriot of his Motherland, "since the party said:
must
! Komsomol replied:
Yes
! Passed the session. I handed over my passport to the military registration and enlistment office. And ended up at the collection point for recruits.
There, 24/7, the slogans "The socialist fatherland is in danger" (Lenin) were interspersed on broadcast points. "Everything for the front, everything for victory" (Stalin). With patriotic songs in a circle. In a day and a half, the author learned almost by heart the main hit of the recruit:
Selection
And they bought us into our future military unit in a very original way.
Usually like: once every half an hour a command is heard over the loudspeaker: "All newcomers gather in the assembly hall." Then the "merchant" comes out with a pile of personal files:
- You, you and here you are behind me, the rest are free.
Rank from senior lieutenant to lieutenant colonel inclusive.
We gathered in a discordant crowd of about 300 people. In front of us is just a senior ensign with 3 sergeants and a private.
Senior warrant officer (later one of the most beloved and respected officers and warrant officers of our company and unit):
- Who at least once in their life opened the hood of a car and saw the engine live? Two steps forward!
50 people came out.
- Senior Sergeant Ivanov, sort it out! (They took 30 people into the unit, the sergeant rejected the rest by express interview).
- Who knows how to make pilaf and barbecue? Two steps forward!
7 people came out.
- Private Mukhamedzinov, figure it out! (Took in part 2 people).
Who knows how to slaughter a pig? Two steps forward!
3 people came out.
- Sergeant Sidorov, sort it out! (The part took 1 person).
– Who has ever been in a forge and knows what a crucible is?
Our gypsy came out.
- How can you prove it?
The gypsy shows his burnt labor calluses.
- Accepted!
I'm asking just in case. Who knows the difference between a thyristor and a transistor?
The author failed in a single copy.
- How can you prove it?
The author holds out a certificate that he is a student at the department of the Institute of Computer Production and a diploma of a radio and television technician of the 4th category.
- Accepted! The rest are free!
Upon arrival at the unit, during the period when we, the recruits, were passing the "young soldier course", everyone was once again given an exam in our autobat, and another 5 people were transferred to the construction battalion.
The author's examination on his programming knowledge was taken by the chief computer officer in our unit (senior sergeant) (yes, the old one, yes, on lamps and punched cards. But she regularly counted the outfits and where to whom how much to bring concrete in cars and cubic meters on the ZIL-130) .
The chief said that, of course, I would be a worthy replacement for him! But the bullshit is that he already has a replacement - his "lands" - and he doesn't need me for nothing.
But he gave me a recommendation that I
ideally
I approached the role of a replacement for the main auto electrician of the unit (for a moment, the unit served only 200 dump trucks from soldier-drivers and somewhere else the same number of civilians), and seduced me with the idea that I would be like God's in my bosom and ride like cheese in oil (machine).
Reality (later), as always, turned out to be fifty-fifty. There were times when the author sucked the last sweet lollipop without salt on a stick (7 kopecks apiece in our chip). But there were also times when "they lived poorly, there was no bread, they had to spread black caviar directly on the butter."
official income
Oh yes. At that time, in that fabulous country, everything that was possible was transferred (as an experiment) to self-financing. And even what is impossible (including non-combatant troops).
Yes, 7 rubles. 60 kop. take out and put down a soldier in a month. Well, then there was a summing up of a loan with a debit. After you paid your civic debt to the Motherland, there was an entry in the passbook. There could be from
minus
1 rubles ("raider pilots") up to
plus
3 rubles ("for the leaders of socialist emulation").
So the soldiers lived and lived in that fabulous country at that fabulous time. 2 rub. 40 kop. per day by
working days
was my salary. 22 yes multiplied by 2,40, yes per month - but from this you must subtract 7,60 and the expenses of the fairy-tale country for my maintenance. 36 rubles per month. If you are not in outfits every other day, then 10-12 rubles per month "
clean
dripped on my passbook.
But this is me
official income
.
Easily and without compulsion I could work
for days
(really, it doesn't even work, but "
plow
» for only 2,40 rubles per day without any additional payments -
if it was necessary for the Motherland
. This is a minus.
But just as easily and naturally, I could "beat pears" for days for 2,40 rubles a day without any additional payments in our AWP (car repair shop) - if I needed it. And this is a plus.
In general, plus times minus equals.
And as for leftist income ...
A civilian driver comes up to you with an order. Change the turn signal bulb. You poke him in the nose with a queue of your outfit orders (scheduled a month ahead).
And he is on the job. He has no time to wait. He could earn 1 rubles in a month if he was not lazy (000-120 rubles a month was then considered the average salary in that fairy-tale country). Moreover, officially in our warehouse these turn signal bulbs ended in the last five years. And they will arrive (if they arrive) - only the next.
Just 1 ruble plus a pack of Prima, and in 15 minutes the happy owner of the light bulb (and the check before leaving the AWP was
strict
, from medical examinations of drivers to a cursory inspection of cars) waves at you. You light a cigarette with pleasure. Before going to the chipok for halva and gingerbread. And you also wave to him.
That was the preface.
If the esteemed administration of the site, no less esteemed authors and commentators wish to hear how the "Adventures of Electronics in the Army" actually took place in the construction
this
shield of the Motherland - I am ready to entertain the audience all the long New Year holidays.
PS
The author asks him not to criticize too much for his style of presentation. In the presence of a silver medal in high school, I confess honestly: 4 in the Russian language and literature was "for a big pull." And so - a solid 3 plus. Well, techie author, techie... to the bone.
Happy New Year, everyone!