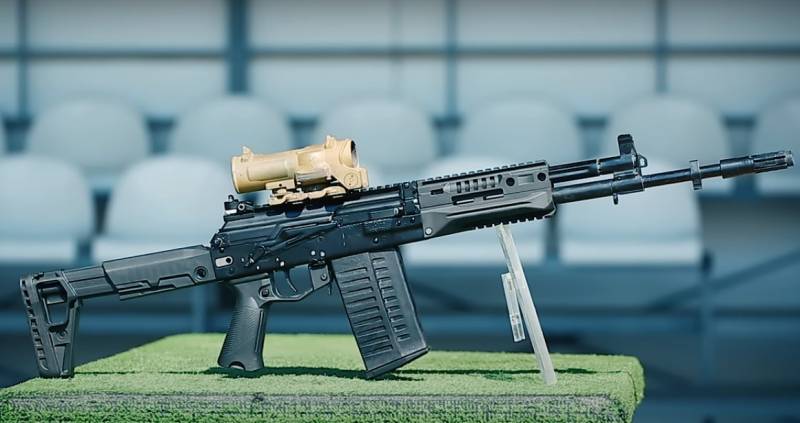 At the Army-2022 forum, one of the developments of the Kalashnikov concern attracted special attention. We are talking about the AK-308 assault rifle, chambered for .308 Win or 7,62x51 mm NATO.
Based on the characteristics of the ammunition, it becomes clear that this rifle
weapon
created for export purposes. The above cartridge is widely distributed throughout the world. At the same time, taking into account the fact that our weapons, as a rule, are cheaper than foreign models, broad prospects may open up for the AK-308.
It should be noted that the development of this machine is an initiative. AK-308 was created on the basis of AK-12. The first version of a promising weapon was presented in 2018.
The current, final, version of the machine received a new-style magazine for 20 rounds, a handle combined with a trigger guard, a telescopic buttstock, a fore-end with Picatinny rails already installed, and a more convenient fuse for the index finger. In addition, the machine already has a gas regulator in the base.
The weight of the AK-308 is 4,5 kg, the length with the stock folded is 608 mm, and the aiming range declared by the manufacturer is 800 meters.
It is worth adding that despite the seriously aggravated relations between Russia and the West, the AK-308 still has very tempting export prospects. In particular, this machine may be of interest to our friendly Brazil and India. In addition, it is likely that they will pay attention to it in Pakistan and a number of other countries whose armies use the 7,62x51 mm caliber.