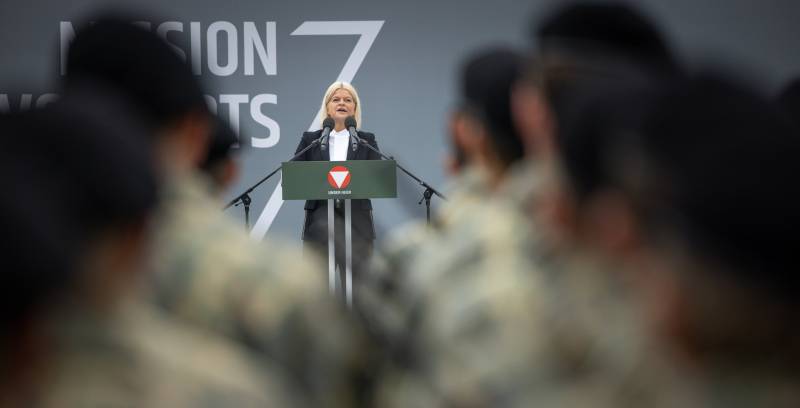 Today, Austrian Defense Minister Claudia Tanner made statements regarding possible power outages in a number of EU countries, including in Austria itself this winter. As the head of the defense department clarified, the Russian special services are allegedly carefully preparing for this, whose plans are to disable the energy systems of Western countries by using hacker attacks.
At the same time, the minister added that this is exactly how Moscow is waging a hybrid war against Europe, while not providing a single evidence of the impending "hacks".
I believe that the likelihood of power outages in some EU countries in the near future is quite high. It's only a matter of time, as they say.
Tanner said.
The risk of disconnection is said to be directly related to the Ukrainian conflict. At the same time, Claudia Tanner urged to take this with all responsibility.
It should be noted that the West has repeatedly accused Russia of allegedly interfering in the internal affairs of the European Union, as well as carrying out cyber attacks on its critical infrastructure. Moscow denied all accusations in this regard, each time pointing out that they are all unfounded, without any evidence. At the same time, the Russian leadership constantly expressed its readiness to conduct negotiations in the field of cybersecurity, to which the same EU refused, and those politicians who offered to establish such contacts were immediately recorded as "Kremlin agents".