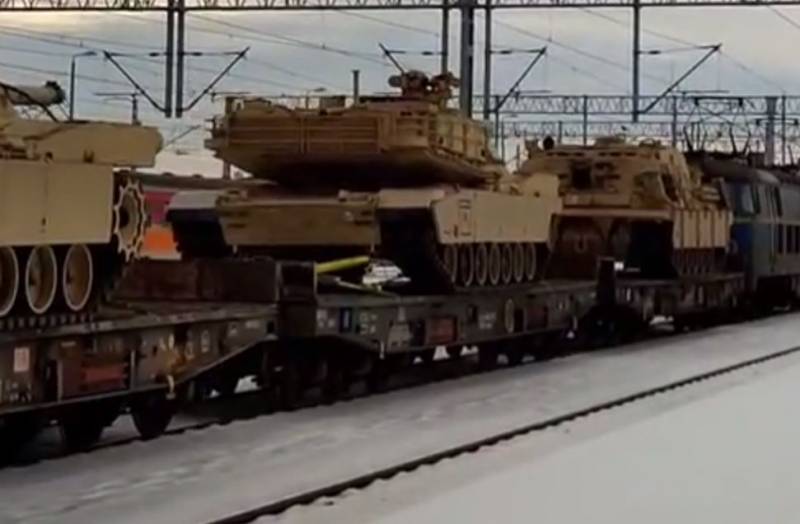 NATO continues the massive transfer of military equipment to its eastern flank. The leadership of the Alliance is steadily building up its grouping in Poland. Recently, about 700 units of military equipment have been delivered to this country, including American
Tanks
Abrams.
The equipment was delivered by sea to the port of Gdynia, where, after unloading, it was sent by rail to the eastern regions of Poland, in particular to the Krakow region.
The weapons are intended for the US military personnel stationed in Poland. The US military has been in Poland since mid-2017, and since 2018, the transfer of heavy military equipment to the area of ​​​​their deployment has continued. To date, more than 20 sea transports with weapons have been sent.
American military equipment is supplied to the eastern borders of NATO as part of the Atlantic Resolve program, which began in 2014 and is designed to strengthen the US military presence in European countries in response to the armed conflict in Donbass.
In addition to the Abrams tanks, Poland is supplied with M113 armored personnel carriers, M2 Bradley infantry fighting vehicles and other equipment, which is delivered to military bases located in different parts of the country.
American troops are conducting joint exercises with Polish military personnel within the framework of NATO standards.