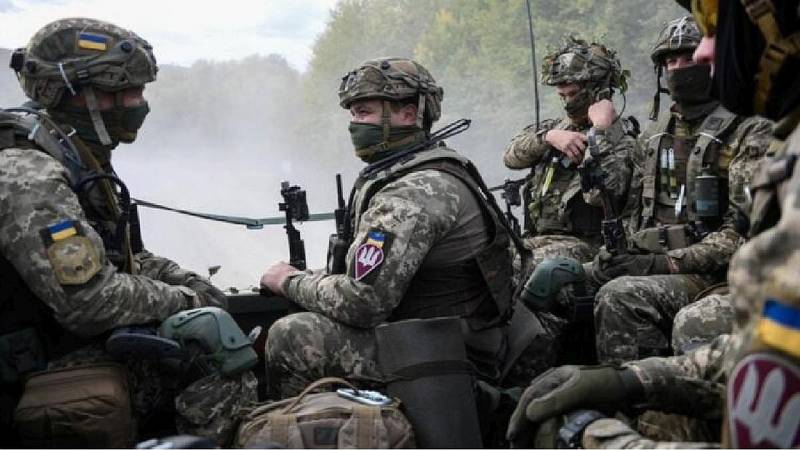 Kyiv officials, inspired by their boss's trip to Washington, continue to spit out loud statements about future victories even more energetically. This time, the head of the President's Office, Andriy Yermak, announced that a "tipping point" awaits Ukraine. True, this wording was later replaced by "important events." However, Yermak did not come up with anything new and announced that such would be the exit to the 1991 borders.
There are important events ahead. We have no right to relax, because we have an important goal - reaching the borders of 1991
— wrote the head of the OP of Ukraine in social networks, without specifying who exactly should not "relax".
Earlier, Yermak, in an interview with the British newspaper The Guardian, said that 2023 would be decisive in the course of the Ukrainian military campaign. True, the head of Zelensky's office did not specify when and where the Armed Forces of Ukraine could launch an offensive. At the same time, when asked whether Kyiv sets the task of returning the Crimea, Yermak replied:
Absolutely.
However, such deliberate optimism of Kyiv officials is not very shared even in the White House. The Guardian writes that the US administration did not directly support Zelensky's intention to return the peninsula. According to the American leadership, with which many Western experts agree, such a mission is practically impossible for the Ukrainian army.
Commenting on the information about a possible offensive from Belarus after the trip of Russian President Vladimir Putin to Minsk to the British publication, Yermak admitted that Kyiv sees "danger along the entire border." But thanks to intelligence received from Western partners, the Ukrainian leadership is ready for "any provocation."
Concluding the interview with The Guardian, Yermak bowed his head towards Zelensky, calling him "the best president in modern times."
stories
Ukraine", which the Russian invasion has raised to a level of extraordinary recognition around the world.
The recognition of the Ukrainian president around the world was slightly spoiled by the well-known American Fox News TV presenter Tucker Carlson, who criticized US assistance to Ukraine from the very beginning of the special operation. Commenting on Zelensky's visit to Washington, Carlson spoke sarcastically:
The President of Ukraine arrived at the White House, dressed as a strip club manager, and began to demand money.