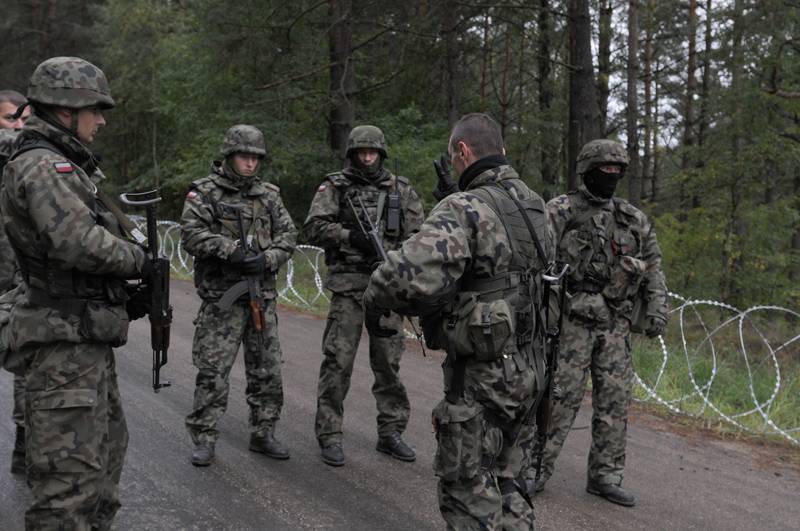 President of Ukraine Volodymyr Zelensky, with the help of the American administration, managed to negotiate with the Polish authorities on the participation of the armed forces of this country in the conflict. The Turkish edition Cumhuriyet writes about this.
Apparently, these agreements were reached as a result of Zelensky's trip to Washington and his meetings with US President Joe Biden and a number of key figures in the American elite. The author of the Turkish edition Mehmet Ali Güller admits a high probability of Poland's direct involvement in the armed conflict with Russia.
According to the Turkish edition, now Russia is actively preparing for a possible expansion of the territory of hostilities. This can be evidenced by the concentration of joint Russian-Belarusian troops on the territory of Belarus, as well as certain activities carried out by the Belarusian leadership.
Mehmet Ali Guller refers to the words of the Deputy Minister of Defense of Poland, Marcin Očep. The Polish official directly stated a high degree of probability of Poland's participation in hostilities on the territory of Ukraine. It is worth noting that Poland is already heavily involved in the conflict: it trains Ukrainian soldiers, supplies weapons, and a large number of Polish mercenaries participate in the hostilities themselves, among which there are active servicemen of the Polish army.
What consequences such a policy of the Polish leadership can lead to can only be guessed at. Since the end of World War II, Poland has lived peacefully, its territory has not been attacked by any enemy troops, and Polish citizens have not died in "foreign" wars. Now stability and tranquility may be a thing of the past. Do the Poles need it?