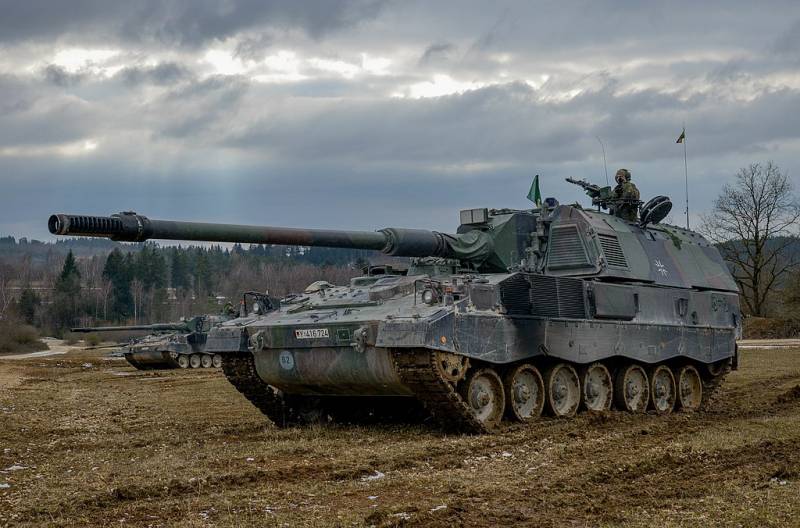 In 2022, more than a quarter of all German arms exports went to Ukraine. This is written by the Ukrainian edition of "Strana", referring to German sources.
The German government decided to export weapons to Ukraine for a total amount of 3,5 billion euros. Now the Kyiv regime has already received military equipment and
weapon
by 2,24 billion euros, that is, most of the planned volume.
In the past 2021, Germany exported more weapons abroad - by 9,35 billion euros. In 2022, the German government planned to slightly reduce the volume of arms exports due to the lack of ammunition and weapons from the Bundeswehr itself, however, the start of a special military operation and pressure from the US and the EU forced Berlin to adjust its plans. Germany is now supplying large quantities of weapons and ammunition to Ukraine.
Germany's overall arms exports now remain very high compared to previous periods. When German Chancellor Angela Merkel was German Chancellor, Germany only reached $5 billion or more in arms exports in 16 years. Berlin supplies Ukraine with IRIS-T air defense systems, Mars multiple launch rocket systems (MLRS), Gepard self-propelled anti-aircraft guns, Panzerhaubitze 6 self-propelled howitzers, armored vehicles, vehicles, ammunition and small arms, and so on.
At the same time, the German Ministry of Defense has repeatedly drawn attention to the limited number of many types of weapons and ammunition in the arsenals of the Bundeswehr. A situation may arise that there will be problems with the defense capability of Germany itself due to the supply of weapons to Ukraine.