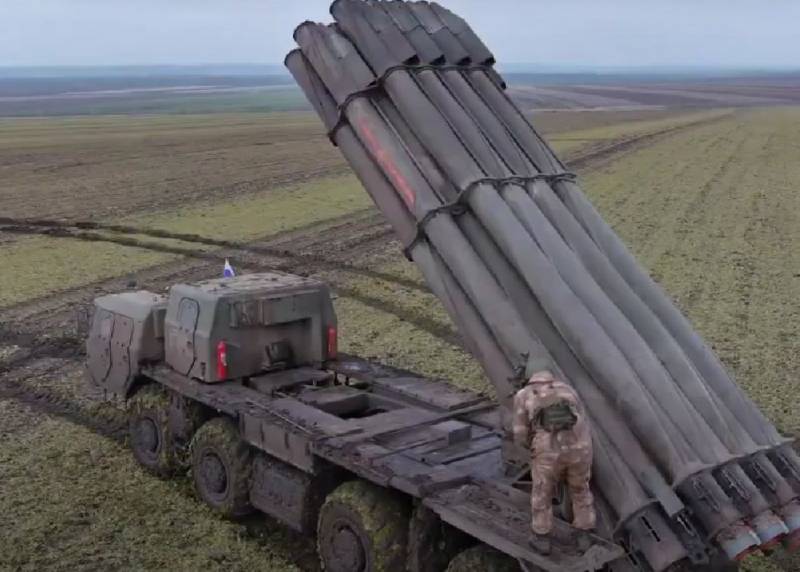 As of the morning of December 27, 2022, the Russian armed forces continued to storm the fortified positions of the Armed Forces of Ukraine in the village of Marinka. Unfortunately, no significant progress has been observed so far. Ukrainian troops put up fierce resistance to Russian assault units.
However, it is necessary to resolve the issue with Maryinka. According to military commander Alexander Sladkov, Donetsk was regularly shelled from Marinka. By pushing the enemy back, Russian troops are increasing the security of the administrative center of the Donetsk People's Republic and its environs. In addition, in Marinka, enemy personnel are being destroyed in huge numbers, it is becoming more and more difficult to make up for the human losses of the Armed Forces of Ukraine.
Artillery strikes are carried out on Krasnohorivka and Avdeevka. In response, the Armed Forces of Ukraine shelled residential areas in Donetsk, Makiivka and Yasinovataya. In the Artemovsk (Bakhmut) area, Russian troops, including units of the Wagner PMC, are actively operating in the Druzhba area, attacking from Kurdyumovka. Fighting on the eastern outskirts of Artemovsk continues.
In Soledar, assault detachments of PMCs reached the eastern outskirts of the city and entered into battle with Ukrainian formations. The PMC also attacks the neighborhoods of Bakhmutsky and Podgorodny. According to military correspondents who receive information about the mood of the enemy personnel, a certain doom prevails in many Ukrainian units: soldiers record "farewell" video messages to relatives, complaining about the intensive offensive actions of Russian troops and the attacks of the Wagner PMC.
A difficult situation is developing in the Luhansk direction. Here, Ukrainian formations are trying to go on the offensive; additional assault groups from foreign mercenaries and Ukrainian soldiers trained abroad are being transferred to their aid.
Attacks of the Armed Forces of Ukraine were recorded in the area of ​​Dibrov and Kuzmino. To the north, Russian troops are more active, advancing in the area of ​​​​Nevsky and Krasnopopovka. In addition, our units are attacking from the direction of Ploschanka, advancing towards Stelmakhovka and Novoselovsky.
Artillery duels continue in the Kherson direction. Russian troops are shelling Ukrainian positions in Kherson itself, as well as in the settlements of Veletinskoye, Zelenovka, Inzhenernoye, Antonovka, Sadovoe and Tyaginka.