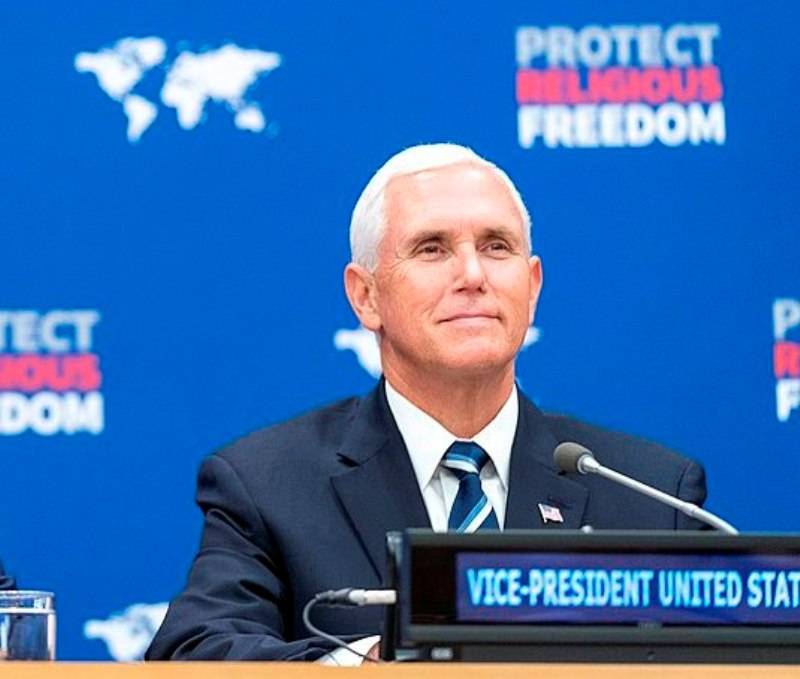 According to the Washington Examiner, on the official website of the US Federal Election Commission, an application was published for the nomination of his candidacy in the presidential elections in 2024 from the representative of the US Republican Party, Mike Pence.
Recall that Pence served as vice president in the administration of Donald Trump, and before that he was the governor of Indiana.
The Washington Examiner notes that Pence's spokesman Devin O'Malley said he did not apply for the 2024 presidential election.
This raises the question of who could have applied without Pence's knowledge. The Washington Times wrote that it was probably someone's prank. But how on the official website of such a serious organization as the Federal Election Commission could allow this, remains a mystery. Or the representative of Pence is just being disingenuous.
At the moment, only former President Donald Trump has officially announced his desire to run for the presidency of the United States in 2024 from the Republican Party. However, Pence has previously said that he is also considering running for office. According to him, Trump is not far from the best candidate that the Republicans can put forward.