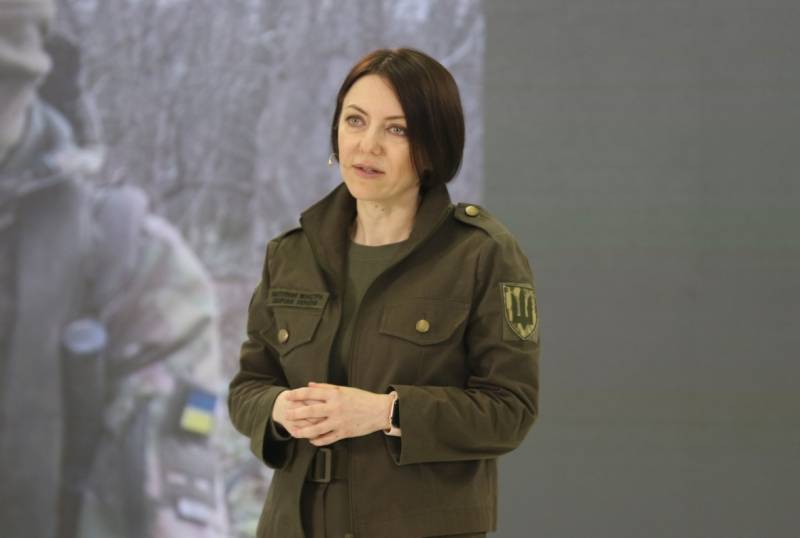 The command of the Russian Armed Forces has set the task for Russian troops to reach the "administrative" border of the "Donetsk region of Ukraine" by the end of 2022. This statement was made by the Deputy Minister of Defense of Ukraine Anna Malyar.
Russian troops are attempting to drive out units of the Armed Forces of Ukraine from the territory of the so-called Donetsk region and reach its borders before the end of the year. At the moment, the largest number of personnel and military equipment of the Russian Armed Forces is concentrated in the Bakhmut (Artemovsk) area, where attempts are being made to surround the city. According to Malyar, the Armed Forces of Ukraine turned Bakhmut into a "fortress", all attempts by Russian troops to take the city "ended in failure."
Bakhmut is indeed now our eastern fortress, and the enemy has indeed now concentrated most of his forces, military equipment and weapons there. They set themselves the task of reaching the borders of the Donetsk region by the end of this calendar year
- said Deputy Reznikova.
Maliar once again wished for reality, saying that in the Bakhmut area, Russian troops managed to "slightly advance", but the Armed Forces of Ukraine regained all positions, knocking out the Russians. In general, the General Staff of the Armed Forces of Ukraine in that area is doing well, there are no losses, the assault groups of the Russian Armed Forces are "marking time."
There was a slight advance, but the enemy was driven out. Today the enemy is trying to surround the city, but they also fail
- she added.
Judging by the statements of representatives of the Ministry of Defense of Ukraine, and representatives of Zelensky's office, the Ukrainian army wins in almost all directions, and where it does not win, it "strongly holds its positions." It's better not to look at infographics at all, judging by it, the Armed Forces of Ukraine have already destroyed more than 10 thousand Russian
tanks
, shot down all the planes and finish off the last artillery. In general, on paper, the Russian army is already almost defeated.