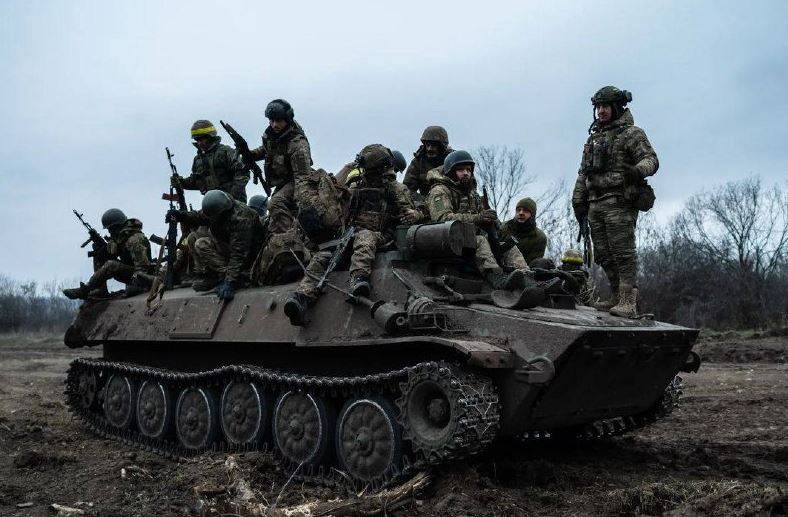 Currently, the command of the armed forces of Ukraine is deploying new assault groups to the Kremennaya (Luhansk People's Republic) region. They are staffed by foreign mercenaries, as well as Ukrainian military personnel who have already been trained in special training centers in other countries. Andrey Marochko, a representative of the People's Militia of the LPR, announced this.
With the transfer of new assault groups, the Ukrainian army wants to make up for the losses that were previously incurred during an unsuccessful attempt to storm the Russian defense line. Recall that this attempt at a breakthrough did not lead to anything for the Armed Forces of Ukraine.
During the performance of the combat mission of breaking through our defense line, the units suffered losses and returned to their previously occupied positions. At the moment, there is a regrouping and replenishment of losses
-
cited
RIA
News
Marochko's words.
As the representative of the NM of the LPR also noted, after the Armed Forces of Ukraine manage to increase the number to a sufficient level, they can again try to go on the offensive on this sector of the front.
True, this offensive will most likely have the same results as its previous attempt.
Recall that the Ukrainian formations are suffering very heavy losses in this direction, as well as near Artemovsk (Bakhmut), Avdeevka and in Maryinka. It is becoming more and more difficult to fill the shortage of fighters with mercenaries, so the Kyiv regime has again started trapping those liable for military service on the streets of Ukrainian cities in order to hand them summons to appear at the territorial recruiting centers (as military registration and enlistment offices are called in Ukraine).