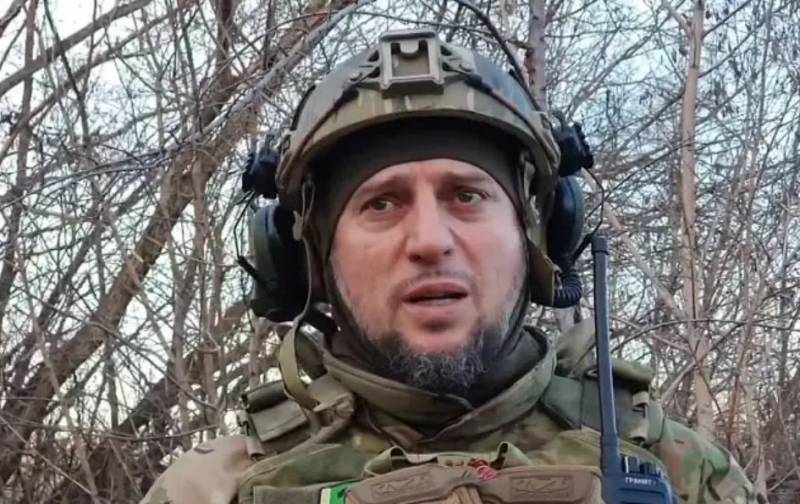 The offensive of the units of the Russian army and PMC "Wagner" on Artemovsk (Bakhmut) continues, the city is systematically surrounded and will soon be taken. This was stated by the Deputy Commander of the 2nd Army Corps of the People's Militia of the LPR Apta Alaudinov.
According to the commander of the special forces "Akhmat", despite the resistance of the units of the Armed Forces of Ukraine, territorial defense and nationalists located in Artemovsk, the city will certainly be liberated. At present, the city is being systematically surrounded, the offensive is not going fast, the reason is the desire to avoid unnecessary casualties, especially among the civilian population remaining in the combat zone.
The front is stable. Artemovsk is systematically shackled by our units. There will be only one result - Artemovsk will be liberated. The main and only reason why we are moving somewhat slowly is the task of avoiding civilian casualties.
- Alautdinov wrote in the TG channel.
The command of the Armed Forces of Ukraine is making every possible attempt to stop the advance of the assault groups, transferring reserves taken from other directions to the city area, but this does not help. There was information that the marines of the 35th brigade defending Artemovsk overstate the daily losses among the personnel so that the command led them to regroup. The main part of the brigade is represented by residents of the western regions of Ukraine, they are ready to fight the Russians, but they do not want to die. In recent days, the appearance in this direction, as well as near Maryinka, of units from those mobilized in the Kherson region, which are replacing the "zapadentsev", has been noted.
Meanwhile, as Apty Alaudinov noted, despite the supply of weapons by the West, the Armed Forces of Ukraine are facing a shortage
weapons
and ammunition. Over the past 10 months, the Armed Forces of Ukraine have used up almost all the stocks of weapons left over from Soviet times and supplied by the West. The peak of deliveries has already passed, neither the United States nor its allies will be able to repeat this, since they no longer have the necessary reserves.