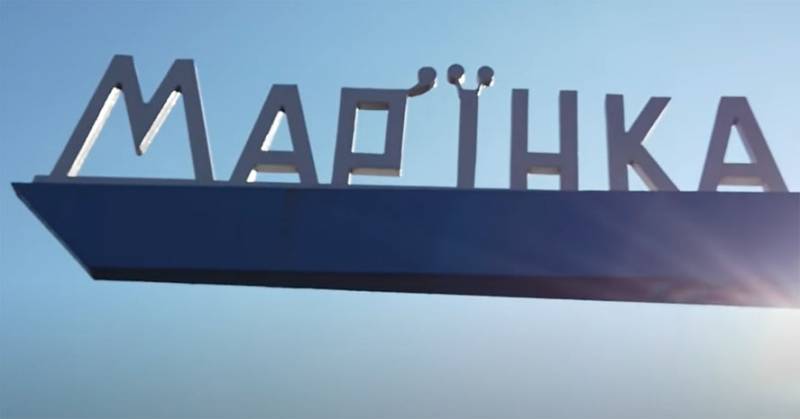 One of the most hot spots during the special military operation at the moment is Maryinka. The situation in the city is such that by now the Ukrainian troops are trying at all costs to stay in the western part of the city. Such retention has no strategic significance for the Armed Forces of Ukraine. The effect here is exclusively psychological: the Ukrainian command is terribly afraid of losing Marinka, all the more so of stating its loss in the near future.
In this regard, more and more reserves are being transferred to the city along the roads being shot through, mainly from the side of Kurakhovo and Ugledar. Among them are detachments that until recently operated in the northern part of the Kherson region. The reserves are suffering losses, not yet having really reached the Marinka itself. For the command, the main thing is to saturate the western quarters of the city adjacent to Donetsk with those who are, remaining under control.
At the same time, the situation for the enemy was complicated by the fact that Russian troops cut the APU grouping in two. Part of it is trying to keep the defense north of the reservoir, which is called the Maryinsky reservoir, which is part of the Osokovaya River, along Ivan Franko Street. The other part is located south of the same reservoir, nestling against Kashtanova Street.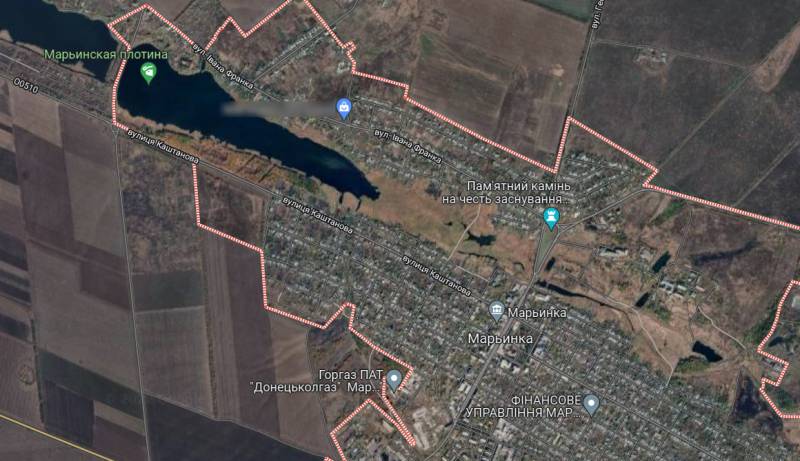 In order to regroup, the enemy has to advance to the east - in the direction of Druzhby Avenue, which divides Marinka into two parts and runs from north to south. But the avenue is controlled by Russian troops, and therefore any attempt to advance the enemy for regrouping east of the reservoir ends in losses in the composition of the Armed Forces of Ukraine due to the fire impact of artillery and
tanks
The Armed Forces of the Russian Federation.
Another option for the Armed Forces to regroup is to retreat west of the reservoir, behind the Maryinsky dam. But for the command of the Ukrainian armed formations, this is unacceptable, since in this case the Armed Forces of Ukraine will have to leave the city itself, including its western outskirts, where the group is cut in two and is trying to hold positions that fall under increasingly intense fire.