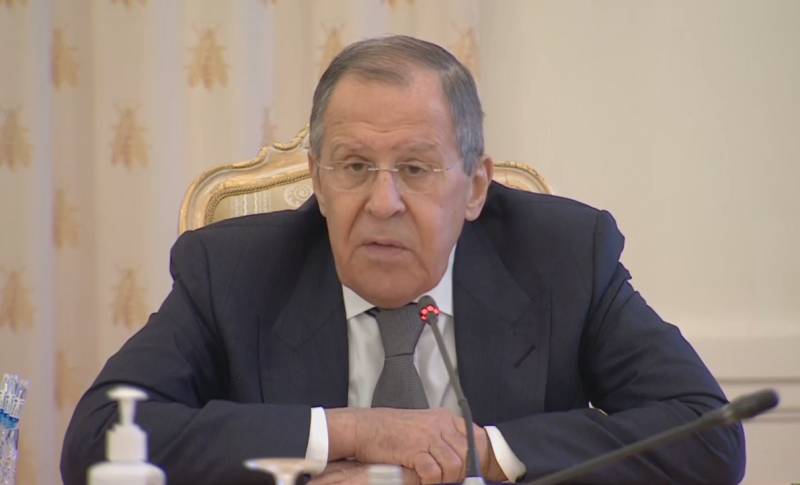 At a recent meeting with Russian media leaders, Foreign Minister Sergei Lavrov expressed confidence that the collective West would soon lose its ability to "steer" the world economy. Reducing the possibilities of the West is not far off, Lavrov is sure.
Too deeply bogged down in this system. Almost all countries during the post-war period, when these instruments and mechanisms were still considered promising and meeting the balance of interests of all states, but the process of comprehending the risks and threats arising from such dependence is very, very active. I assure you that in the near future we will see a reduction in the ability of the West, a very serious reduction in the ability to steer the world economy as it wants. And whether he wants it or not, he will have to negotiate
- the diplomat noted.
Trying to harm Russia as much as possible, the countries of the West have already thoroughly driven themselves into a dead end. The strengthening of anti-Russian sanctions and the rejection of all relations with Russia only exacerbates the economic situation of the EU countries. Sergey Lavrov made it clear that a country like the Russian Federation always has someone to conduct a confidential dialogue with, in absolutely all areas of international cooperation.
We, as we have said more than once, are not going to run after the West. And we will focus on those who have never let us down. And with whom we sometimes reached a very difficult compromise, but when they were achieved, no one ever deceived anyone. With the West, it's exactly the opposite.
- said Lavrov.
According to the Minister of Foreign Affairs, the US authorities and personally Joe Biden have long been pursuing a long-term policy of the complete dominance of liberalism as a world ideology. Even 30 years ago, a similar idea of ​​"the end
stories
put forward by the American philosopher and political scientist Francis Fukuyama. In other words, Fukuyama's developments in theory, the ruling circles of the "Golden Billion", have been systematically implemented in practice for decades.