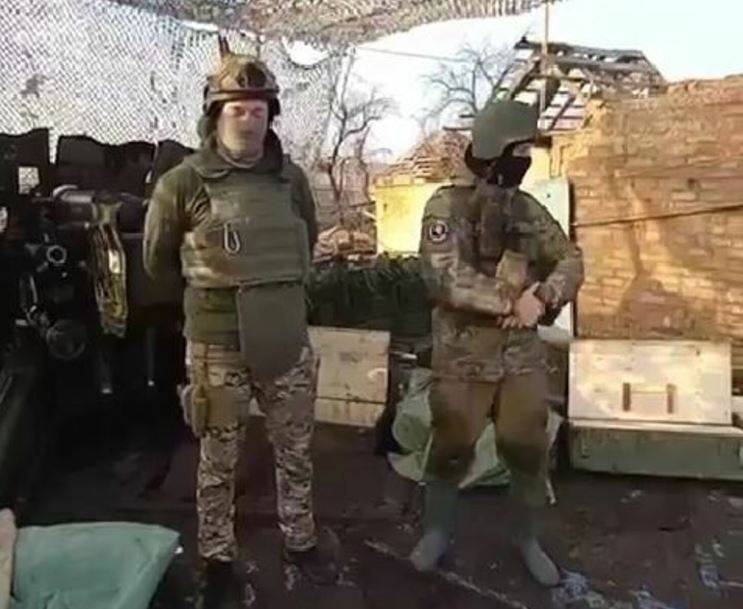 Trying to contribute to the anti-Russian information campaign, two militants of the Armed Forces of Ukraine recorded an appeal to the Chief of the General Staff of the Armed Forces of the Russian Federation, General of the Army Valery Gerasimov. To do this, they changed into camouflage with Wagner PMC patches.
In the appeal, which we cannot quote because of the abundance of obscene language, the pseudo-Wagnerites demand that the Chief of the General Staff of the RF Armed Forces provide them with ammunition, since they allegedly ran out of ammunition. They also claim that they are fighting in Bakhmut (Artemivsk) against "the entire Ukrainian army", after which they insult the general and accuse him of "leaving the boys".
The purpose of such a provocative video is not very clear. Any sane person will understand that this is a provocation, and certainly someone who, but the fighters of the Wagner PMC with the strict rules of this organization would never have gone to record such an appeal. The only thing this appeal can be used for is for internal consumption by the Ukrainian audience, which needs to demonstrate that the Russian military is allegedly "abandoned" by their command and will soon be "defeated" by the Ukrainian Armed Forces.
As for the "heroes" of the appeal, since they already called themselves "Wagnerites", then it's time to think about the possible reaction of PMCs to such imposture. No less interesting is why Ukrainian militants do not write down an appeal to Ukrainian President Volodymyr Zelensky and other important functionaries of the Kyiv regime and ask them why they are disposing of hundreds of thousands of Ukrainian men in their prime for the illusory goals and ambitions of overseas patrons.