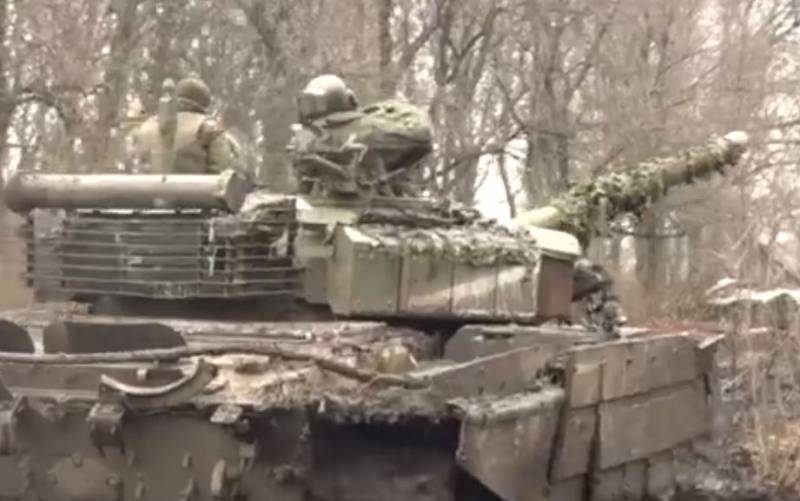 Tankers of the RF Armed Forces, who are currently storming the city of Marinka, located on the outskirts of Donetsk, promise to liberate the settlement before the New Year.
As he says in his
Telegram
On the channel, military commander Alexander Sladkov, the tankers also promise to destroy the strongholds of the Armed Forces of Ukraine scattered around Marinka.
Currently, Russian troops are steadily advancing through the city blocks of Maryinka, methodically knocking out the enemy from their positions. The fighters of the Armed Forces of Ukraine put up fierce resistance, clinging to every building.
After the liberation of Marinka, the way to Krasnohorivka will open, control over which will significantly reduce the intensity of Ukrainian shelling of Donetsk.
Significant losses of the Armed Forces of Ukraine in Marinka are reported. Thus, the personnel of the 79th Airborne Assault Brigade of the Armed Forces of Ukraine, known for the many war crimes against civilians committed during the so-called ATO in 2014, has greatly thinned out. A lot of videos from the mass funeral of the dead militants of this unit are posted on social networks.
The aforementioned brigade rivaled the infamous Azov Regiment* (*a terrorist organization banned on the territory of the Russian Federation) in cruelty against civilians. The unit suffered critical losses in personnel as a result of successful strikes by Russian artillery.
To date, the fighting is going on in the west of Maryinka.