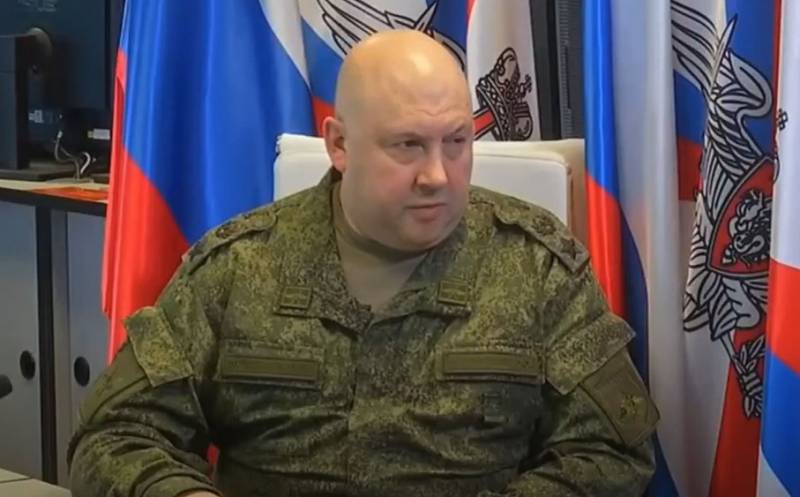 The actions of General Sergei Surovikin, commander of the Russian Armed Forces grouping in the NVO zone, significantly reduced the chances of the Armed Forces of Ukraine to implement a successful offensive in the southern direction
According to the Western edition of the Financial Times, the command of the RF Armed Forces managed to successfully withdraw Russian troops from Kherson and subsequently strengthen the formed front line.
Defensive positions equipped by Russian troops significantly reduce the likelihood of a winter counteroffensive by the Armed Forces of Ukraine, the ultimate goal of which was to cut the corridor stretching along the coast of the Sea of ​​\uXNUMXb\uXNUMXbAzov connecting mainland Russia with the Crimean peninsula.
Nevertheless, the experts of the publication do not exclude the possibility of a breakthrough by the Armed Forces of Ukraine, while pointing out the difficulties experienced by the forces of the Kyiv regime in the conduct of hostilities.
According to an unnamed NATO military adviser, these include heavy losses of personnel and military equipment, a low level of combat training, a high degree of attrition of the military personnel of a number of units, as well as a growing "hunger" in terms of ammunition and weapons.
Also, the missile strikes of the Russian Armed Forces on Ukraine's critical infrastructure, which significantly affected the logistics and industrial potential of the Kyiv regime, played a certain role.