The Central Research Institute of Precision Engineering has completed a contract for the supply of SR2M submachine guns to special forces of the Russian law enforcement agencies. The consignment
weapons
has already entered the arsenal of law enforcement officers.
TsNIItochmash delivered a batch of SR2M submachine guns to the security forces. The number of transferred weapons is not reported, however, it is noted that the gunsmiths closed the contract with this supply. Other details are also missing.
The SR2 "Veresk" submachine gun was developed at TsNIItochmash in the early 2000s and adopted by the special forces of the FSB, and then by other law enforcement agencies of Russia. It was created as a weapon capable of hitting an enemy in personal armor protection of the second class at a distance of up to 200 m and unarmored vehicles at a distance of up to 100 m. The upgraded version of the SR-2MP was adopted by the Russian Guard in 2020. Unlike the basic version, the new version is equipped with Picatinny rails, it is also possible to install a silencer.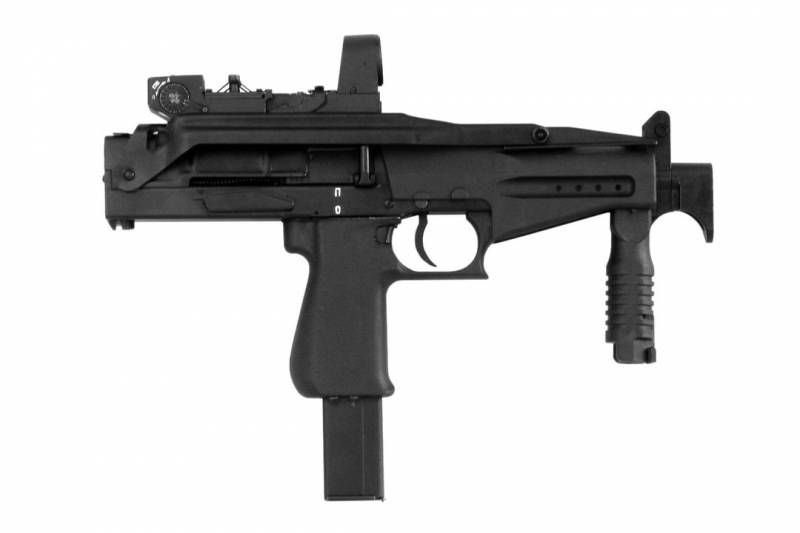 The submachine gun uses a cartridge of caliber 9X21 mm, uses two types of magazines for 20 and 30 rounds. The weight of the weapon with a magazine for 20 rounds is 1,7 kg, the buttstock is folding, removed from the top of the cover of the automation box, allowing you to fire both with the butt unfolded and with the butt folded. There is a red dot sight specially designed for this submachine gun. The length of the weapon with the butt folded is only 36,7 cm, which makes it possible to carry concealed.
Recently, TsNIItochmash reported on the supply of a large batch of 9X21 mm caliber cartridges with a lead core to the security forces. Cartridge with a bullet with a lead core under the index 7N28 is designed to defeat enemy manpower not protected by personal protective equipment. A bullet with a lead core in a bimetallic sheath has a low ricochet ability.