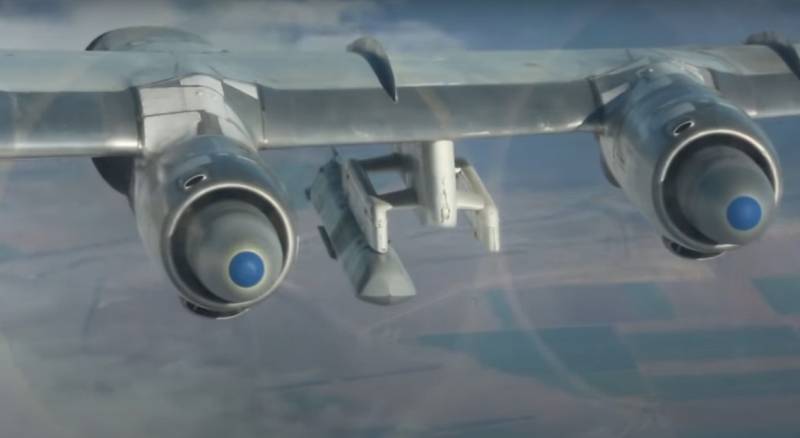 December 16 residents of the village. Yelan and Nabat (Volgograd region) began to write on the Web about the fall of "unidentified flying objects" in the landing near settlements. It also became known that a similar "object" damaged an outbuilding in the village of Dubove.
For some time, officials did not comment on the incident. However, later information began to come in that several X-101 missiles fell in the Volgograd region, which were fired during a massive strike on the territory of Ukraine by carrier aircraft based at the airfield in Engels (about 187 km from the crash site).
It is worth noting that the X-101 cruise missile is formidable and effective.
weapons
. The ammunition made using stealth technologies is extremely difficult to intercept. At the same time, thanks to the economical engine TRDD-50, which is produced at the plant in Rybinsk, the rocket is capable of covering a distance of 5,5 thousand km.
Development of the Kh-101 started in 1995 based on the Soviet Kh-55. The first tests took place in 1999, and the adoption into service - in 2012.
The missile can be equipped with a high-explosive and thermonuclear (X-102) warhead. Its carriers are Tu-95 and Tu-160 bombers. Taking into account the flight range of the "strategists" and 5,5 thousand km, which the missile itself can overcome, we can conclude that the Kh-101 is capable of "reaching" the target anywhere in the world.
Finally, it is worth adding that the X-101 is sometimes confused with the promising Burevestnik missile, equipped with a nuclear power plant.
However, this is not surprising, since the aforementioned global-range intercontinental strategic missile received the fuselage, wing and stabilizers from the X-101, which provides an external resemblance.