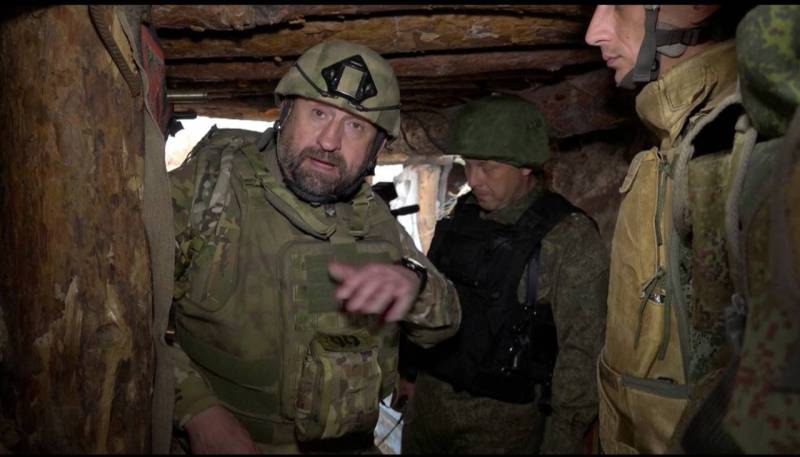 Ukraine is not a whipping boy, as some think, it is the front line army of NATO, whose task is to inflict as much damage on Russia as possible. Therefore, "one left" and sitting on the couch cannot defeat her. Russia can destroy Ukraine, but this requires much more effort, military commander Alexander Sladkov said, commenting on another attack by a Ukrainian drone on a military airfield in Engels.
Russia received from Ukraine another click on the nose, Kyiv attacked the military airfields of the strategic
aviation
, this time only in Engels. There is a possibility that attempts were made to attack other objects, but for some reason this did not happen, it is possible that Kyiv simply does not have drones for this, or ours were shot down over Ukraine. But a fact is a fact, one airfield was attacked.
According to Sladkov, this is not the fault of the commander of the Long-Range Aviation, Sergei Kobylash, our entire system is to blame here. The war has been going on for 10 months, and many military, not to mention civilian, still do not understand this.
I would be happy to know that a decision has been made on the most severe control over the implementation of the Charters, Orders, instructions by all the military, from the soldier to the marshal. So far this is not. We are at ease. Russia is not fighting, "those who are concerned, the military, police, security officers" involved in the NWO are fighting. For the rest, at least the grass does not grow
- writes the military commander.
The people understood the importance of this special operation earlier and confirmed the status of a great one by starting to raise funds and supply the army with everything necessary, while the government and the Ministry of Defense were swinging and "gaining momentum." But even now, after the past time, not all of these very momentum has gained. Until the whole system works as it should, there will be bombardments of military facilities and other incidents.