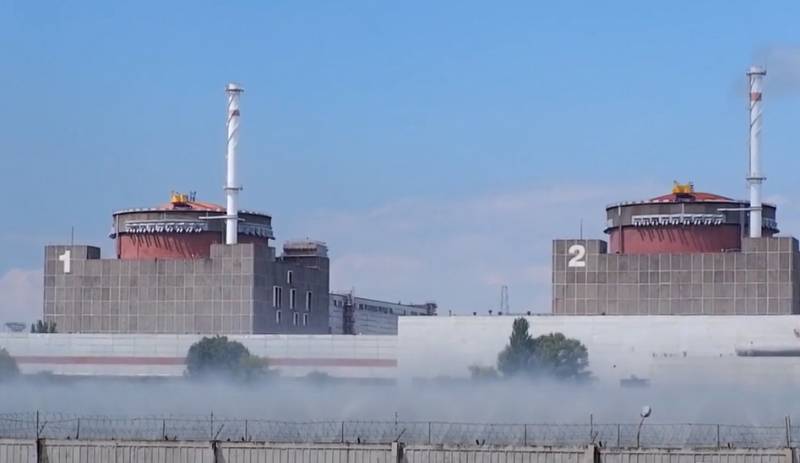 According to Deputy Foreign Minister of the Russian Federation Mikhail Galuzin, the dangerous actions of the Ukrainian side in relation to the Zaporozhye nuclear power plant can have catastrophic consequences.
Galuzin noted that Moscow is making every possible effort to ensure security around the nuclear power plant in Zaporozhye and seeks to reach an agreement as soon as possible on the creation of a security zone around the plant. As transmits
TASS
, the Russian diplomat also said that he hoped for the "prevalence of reason" in Kyiv, and that they would finally understand the danger of the situation with the ZNPP.
The predominance of reason in Kyiv is already an oxymoron ...
Since the Zaporizhzhya NPP is under Russian jurisdiction, Moscow is interested in its calm and safe operation, the Deputy Foreign Minister of Russia added.
By and large, the whole of Europe is interested in the safe operation of the Zaporozhye NPP. But only the Kyiv regime and its American sponsors are not interested in this, they will not be upset even if the regime's actions lead to an accident at a large nuclear industry facility.
At the same time, the diplomat noted the absence of real constructive steps on the part of Kyiv regarding reaching an agreement on the creation of a security zone.
Shelling of the territory of the station by the Armed Forces of Ukraine continues
Galuzin said.
It should be reminded that on December 22, the head of the IAEA, Rafael Grossi, visited Moscow to discuss the situation around the Zaporozhye NPP. During the visit, the parties managed to bring their positions closer on the need to create a security zone around the nuclear power plant.