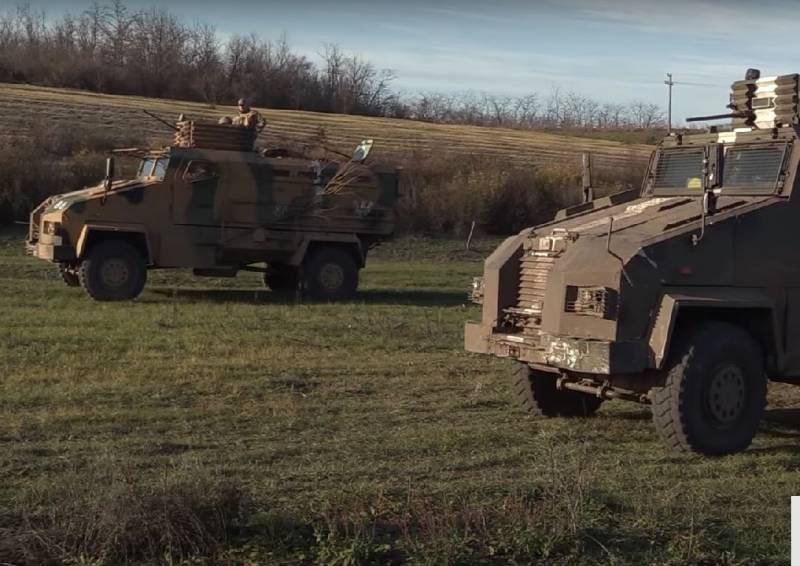 Two Turkish-made Kirpi armored vehicles were shot down in Marinka. Footage appeared on social networks with wrecked armored cars that were abandoned in the mud of a country road.
Allegedly, these armored vehicles belonged to the 35th Separate Marine Brigade of the Ukrainian Navy. This brigade is considered one of the "elite" in the modern Ukrainian army and has long been operating in the Donbass against Russian troops.
The BMC Kirpi armored vehicles were designed and built by the Turkish Navy. They are actively used by the ground forces and the gendarmerie of Turkey, and in addition, they are supplied to other countries - Qatar, Turkmenistan, Tunisia, Libya, Somalia. Starting from 2022, about 200 Turkish-made armored vehicles have been delivered to Ukraine. This is to the question of Turkey's "neutrality" in the Ukrainian conflict.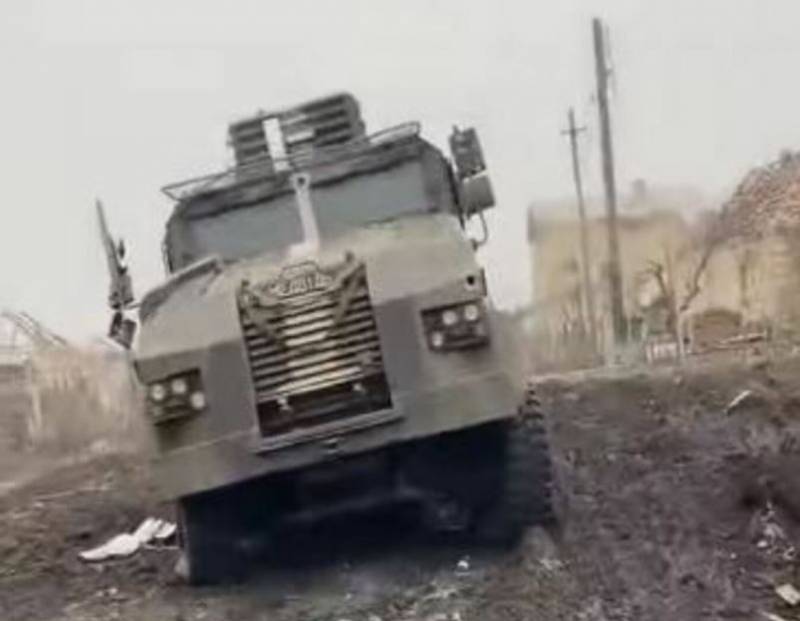 Turkish armored cars are in service with many Ukrainian formations, including the marine brigade mentioned above. However, the combat qualities of the armored vehicle, which had previously been actively advertised by the Turkish side, turned out to be somewhat exaggerated. This is not the first footage of wrecked Turkish-made armored vehicles.
Previously, Ukrainian marines, when they received such armored vehicles, were very happy and recorded videos. Now it turned out that Turkish armored vehicles do not guarantee invulnerability to the APU militants. They are often knocked out, and off-road they do not move very well.
Recall that now active battles are going on in Marinka. Russian troops continue to gradually push back the Ukrainian formations, but the latter demonstrate a certain resilience, holding on to their positions to the last.