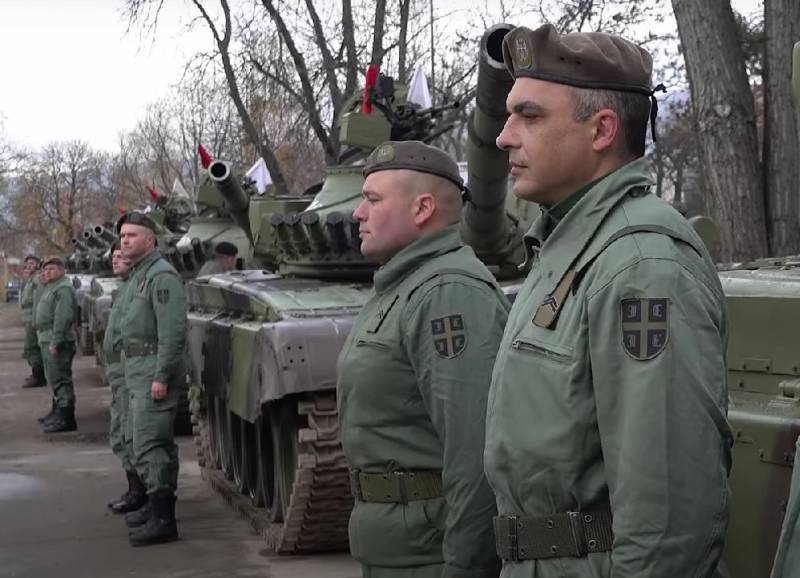 The situation in the north of the autonomous Serbian province of Kosovo and Metohija remains very difficult. This was acknowledged in his speech on Serbian television by the Chief of the General Staff of the Armed Forces of Serbia, General Milan Moysilovic.
According to the head of the Serbian General Staff, the presence of the Serbian military along the administrative border between Kosovo and Serbia itself is required. This need arises because of the hostile actions of the Kosovo police.
Earlier, Serbian media reported that clashes had taken place in the city of Zubin Potok, gunfire was heard. Then there was information about the attack of the Kosovo police on the Serbs who built barricades in the northern part of the province.
Meanwhile, the West, as expected, took an absolutely pro-Kosov position. Serbian President Aleksandar Vucic has already received a demand from Western countries that the Serbs immediately dismantle the barricades they have built in northern Kosovo. Otherwise, Western countries threaten, the Kosovo police will have every reason to dismantle these barricades on their own.
In addition, the head of Kosovo, Albin Kurti, banned Serbian Patriarch Porfiry from entering the territory of the region. Obviously, this decision is provocative and aimed at demonstrating the Kosovo authorities' disregard for the Serbian population.
The Chief of the Serbian General Staff, General Milan Moysilovic, urgently left for Raska, literally immediately after meeting with President Vučić. In the current situation, Serbia may have no choice but to send military units to the administrative border. This, in turn, may well lead to a direct confrontation with the Kosovo formations, which enjoy the support and patronage of NATO.