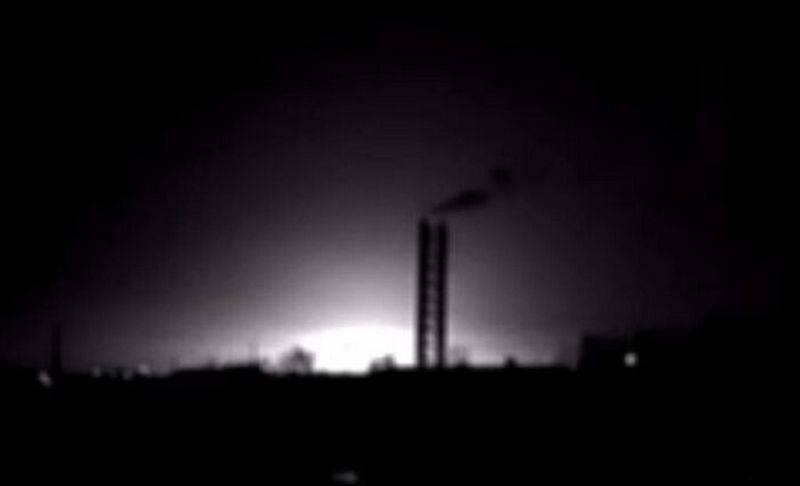 The power departments of the Saratov region began checking after the appearance on Russian TG channels of information about an incident with a loud bang that allegedly occurred at a military airfield. At the same time, the regional administration reports that everything is fine at civilian facilities in the city and its environs.
The Governor of the Saratov region Roman Busargin reacted to the information that appeared on some Internet resources about the strategic
aviation
explosions, stating that law enforcement agencies began checking on this fact. In the city itself, everything is calm, the information about the evacuation also turned out to be false.
(...) Everybody
stories
about the evacuation from the city - a blatant lie, created far beyond the borders of the country. Civil infrastructure facilities were not damaged. Information about the incident at a military facility is being checked by law enforcement agencies
- wrote Busargin.
Earlier, the Telegram channel Baza reported that an air raid siren sounds at the Engels airfield, several explosions thundered. There was no official information from the Ministry of Defense, everything is only at the level of rumors. Ukrainian publics report a fire at the airport, a large number of fire equipment and three dead Russian soldiers.
Recall that in early December, Kyiv attacked airfields near Ryazan and Engels with the help of Soviet jet drones. Then the Ministry of Defense reported that the drones were intercepted, but as a result of the attack, three people were killed and four more were injured.
There was information from the military department, it is reported that air defense systems shot down a Ukrainian drone approaching the airfield at low altitude. As a result of the fall of its wreckage, three Russian soldiers who were at the airfield were fatally injured.