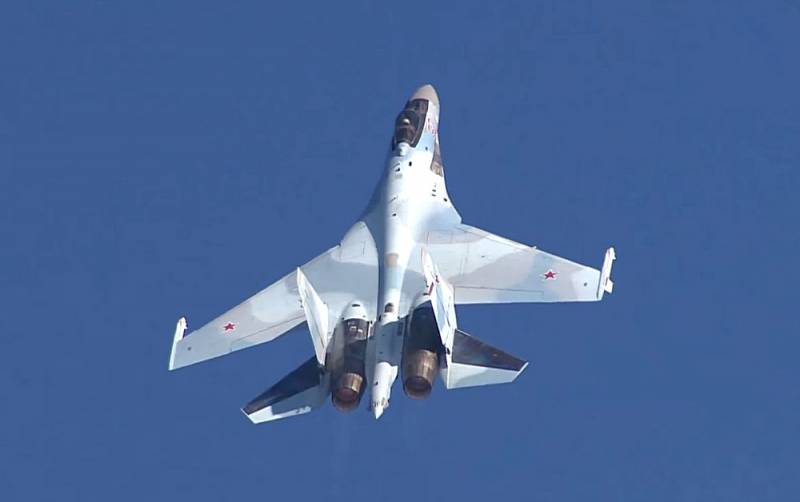 Iran will receive two squadrons of multifunctional Russian Su-35 fighters, the delivery of aircraft will take place in the near future. This is reported by the Israeli press, citing intelligence sources.
According to the Israeli TV channel "i24news", in the near future Russia will start supplying Su-35 fighters to Iran, in total Tehran will receive 24 aircraft. In addition, Russia will allegedly supply the Iranians with air defense systems, which are not named. With planes lighter, Iran will get fighter jets originally intended for Egypt, which Cairo abandoned under pressure from the US. Since the export version of the fighters had already been produced, it was decided to deliver them to Iran.
According to Western intelligence, in response to the supply of fighters, Iran will supply Russia with drones of the Shahed-136/131 type. In Kyiv, they generally stated that Russia should receive more than a thousand kamikaze drones in the near future.
It is worth noting that talks about the supply of the Su-35 to Iran have been going on for quite a long time. Tehran said that they were buying planes, and not exchanging them for drones. In September of this year, the commander of the Iranian Air Force, Brigadier General Hamid Vahedi, said that the issue of purchasing aircraft is on the agenda, but a final decision has not yet been made.
According to Western experts, it is the Su-35 that is the only fighter capable of fighting the American F-35s in service with the Israeli Air Force. Therefore, now on the agenda of the Iranian Air Force is the purchase of the Su-35, and not the Su-30SM, which are much cheaper.
In early August, it was reported that Tehran allegedly signed a contract for Russian Su-35s back in July during a visit to Iran by Russian President Vladimir Putin. Then there was evidence that Russia had exchanged with Iran according to the scheme: "fighters for drones." But there were no confirmations or denials from either Moscow or Tehran.