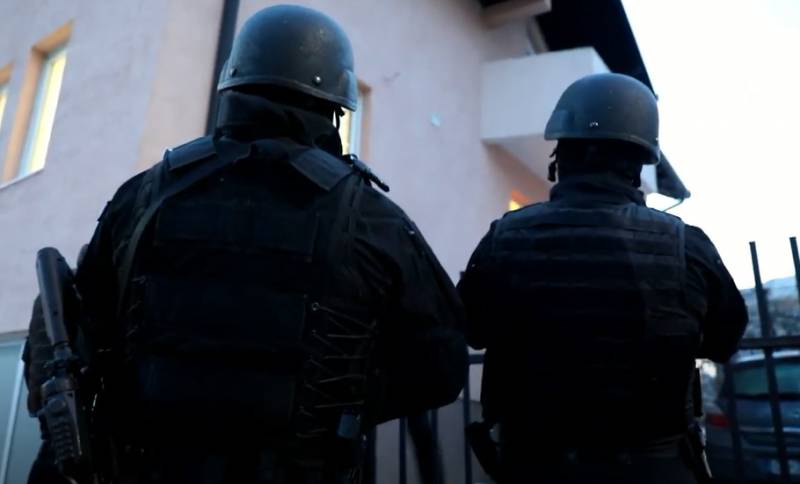 Another round of aggravation of the situation was recorded in the areas of Kosovo with predominantly Serb residence. According to the latest information, the Kosovo (Albanian) security forces made an attempt to dismantle the barricades in the area of ​​​​the settlement of Zubin Potok. There have also been reports of open fire by Kosovo special forces on the outskirts of this town.
Against this background, information appears that the Serbian authorities received a kind of message from the countries of the so-called Quinta (USA, Britain, Germany, France and Italy), which is more like a real ultimatum. The President of Serbia is instructed to take measures as soon as possible to remove the barricades set up by ethnic Serbs in Kosovo. The letter received in Belgrade from the ambassadors of the countries mentioned above states that if the barricades on the roads in Kosovo and Metohija remain, "the Kosovo police will have every right to dismantle them." In fact, we are talking about the sanctioning of a military operation by the West in this regard.
Aleksandar Vučić, President of Serbia, holds an emergency meeting with General Staff officers, discussing how to proceed in this situation.
Against this backdrop, the so-called Prime Minister of Kosovo, Albin Kurti, quite unequivocally stated that the dismantling of the barricades in the north "will not be possible without loss of life." At the same time, guided by the traditional logic of the Western forces behind him, Kurti a priori blamed the Serbian leadership for everything that was happening.