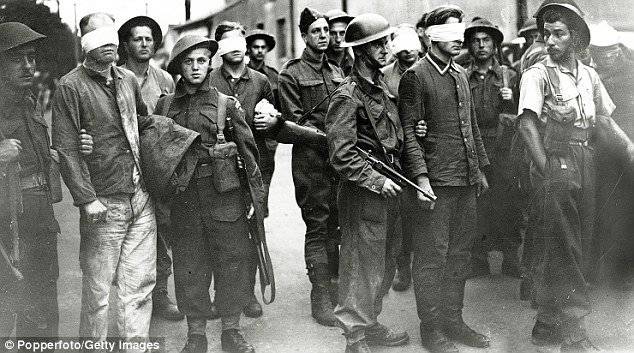 An SS officer could say anything to avoid hanging the gallows for his monstrous war crimes. However, Fritz Knokhlein did not lie when he declared in 1946 that he had been tortured in London when British soldiers tried to extract confessions from him.
Britain has a reputation as a country that prides itself on its commitment to justice and respect for the law. She declares her high moral principles when it comes to human rights. She was one of the first to sign the Geneva Convention 1929 on the Treatment of Prisoners of War.
However, in 2005, as a result of a journalistic investigation, information appeared about the center for the detention of prisoners of war, called the "London cell". After several applications, in accordance with the law on free access to information, journalists managed to gain access to government documents relating to this place.
They opened terrible details about the functioning of the secret center of torture in one of the prestigious areas of the British capital.
Several thousand Germans passed through the London cell, who were beaten, prevented from sleeping, and forced to take unnatural poses for several days.
One said that they would be killed and secretly buried, others who did not have medical education carried out unnecessary surgical operations. The guards boasted calling themselves the "English Gestapo."
The London cell was part of a network of nine interrogation centers that operated throughout Britain and were managed by the Directorate of Military Intelligence.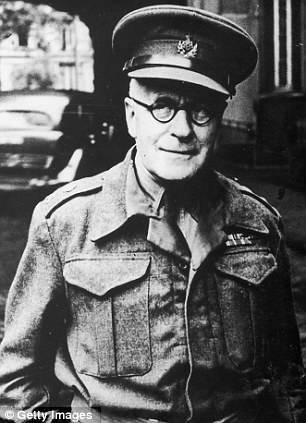 Lt. Col. Alexander Scotland spoke about the methods of interrogation of German officers in his book "The London Cell".
But the prisoners, who could have especially valuable information, were brought to one of the secret Victorian villas located on Kensington Palace Garden - in one of the most fashionable corners of London.
Today these houses belong to ambassadors, billionaires, sultans and princes. Each of them is worth no less than 50 million pounds.
However, seven decades ago, in houses six, seven and eight on Kensington Palace Garden Street, there were interrogation rooms, cells for prisoners, and guards' premises. Here, nine officers and a large number of non-commissioned officers used any methods to squeeze information from suspects.
The head of this prison was Lieutenant Colonel Alexander Scotland - a recognized master of interrogation. After the war he wrote memoirs in which he described in detail the methods used in the "London Cage".
"If any of the Germans had the information we needed, we always received it."
Before being published in 1954, Scotland, as it was supposed to, handed over the manuscript to the War Office. After that, all four copies were seized, and all those who knew about them were persuaded to remain silent on pain of prosecution.
The biggest horror was the admission that torture continued after the end of the war.
Of the 3 573 prisoners who passed through Kensington Palace Garden, one thousand signed a confession or testified about war crimes.
The former SS officer Fritz Knokhlein was one of them. He was suspected of shooting 124 by British soldiers in France, who surrendered to German prisoners in 1940. Knohlein claimed that at that time was in a different place.
At trial, he said that after the war he was tortured in the "London Cage". He was not allowed to sleep for four days, he was forced to walk in a circle for four hours and was beaten.
He had to wash the stairs and latrines with a tiny rag for several days in a row, and buckets of water were tilted on him from time to time. If he dared to rest, he was beaten with sticks. He was forced to run in a circle, loaded with heavy logs and barrels. If he complained, then they began to treat him worse.
His cellmate pleaded for death because he could no longer bear the torture.
Knokhlein's accusations were ignored. He was convicted and hanged. It happened to many others who have passed through the "London cell".
Scotland, of course, denied the charges of torture and called them lies. Therefore, when after a few years he decided to "relieve the soul" and wrote a book detailing the interrogation methods used in the "Cell", this caused a real shock.
He said that he forced prisoners to incriminate themselves. The general, sentenced to death in 1946, signed a confession because, according to Scotland, "was in deep depression after a series of trials."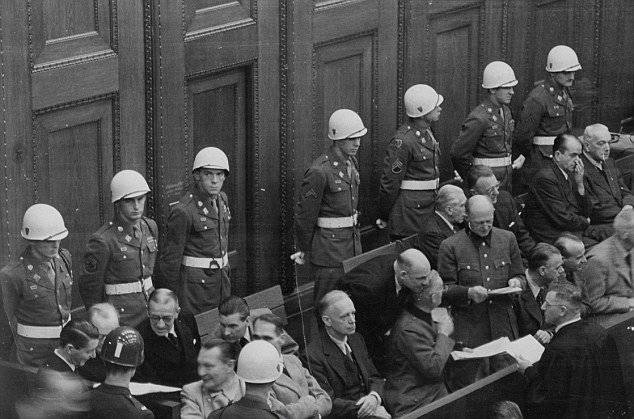 Among the defendants in the dock are Nazi leaders Hermann Goering and Rudolf Hess
One naval officer was convicted on the basis of a confession, which, according to Scotland, was signed only after "certain degrading procedures". The other was hanged after a confession resulting from a "psychological treatment". The third signed everything that was required of him after he was threatened that another prisoner without medical education would give him an operation to remove appendicitis ...
The War Ministry and the Ministry of Foreign Affairs stated that the manuscript should never see the light.
However, two years later, officials were forced to make concessions after the threat arose that the manuscript would be published abroad. Scotland was forbidden to restore the original version of the book, but it was allowed to write a new abbreviated version, in which the most revealing moments would be deleted.
This relaxed version of the book appeared in bookstores in 1957.
After many years, in September 1979, the Scotland publishers wrote to the Department of Defense and asked for the first version of the manuscript. Officials came up with pretexts to reject the request, and, in the end, quietly transferred a copy to the national archive, where it lay untouched, until journalists got to it in another quarter of a century.
Is there any other evidence of torture in the "London Cage"? For sure. Even now, many Ministry of Defense documents are still inaccessible.