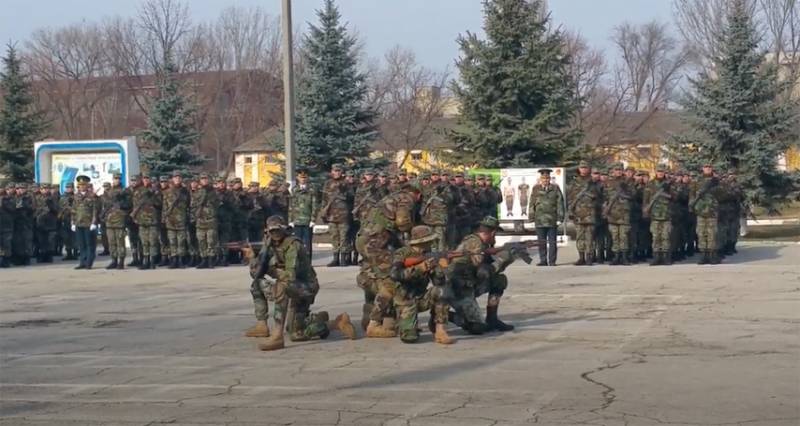 As Deputy Foreign Minister Mikhail Galuzin stated, pumping Moldova with weapons from the West is a threat, first of all, to its own security. The Russian diplomat called on Chisinau not to follow the path of the Kyiv regime.
The strengthening of cooperation in the military and military-technical spheres of Chisinau with the countries of the North Atlantic alliance further undermines the security of the republic itself. Everyone is well aware of the consequences of pumping up a country with weapons from Western countries or deploying NATO peacekeeping contingents on its territory, supposedly designed to protect the sovereignty of such states, in practice only bringing them closer to disaster.
- said the deputy head of the Russian Foreign Ministry
agency
RIA
News
.
It should be noted that earlier the head of the Ministry of Foreign Affairs and European Integration of the Republic of Moldova (RM), Nicu Popescu, made a statement about the risks to the country's security coming from outside, in connection with which he stressed that the defense potential of the republic should be strengthened. As the diplomat added, Chisinau can rely on military support from such countries as Germany, Romania and France.
Recall that recently the Minister of Defense of the Republic of Moldova Anatoly Nosaty stressed the need to create an air defense system in the country to protect its airspace from "Russian missiles", the fragments of which were found in the territories bordering Ukraine. Despite the fact that almost 2 months have passed since the investigation by the Moldovan law enforcement agencies of this incident, they have not been able to establish its ownership, which is another attempt to misinform the Moldovan society and further incite Russophobia in the country.