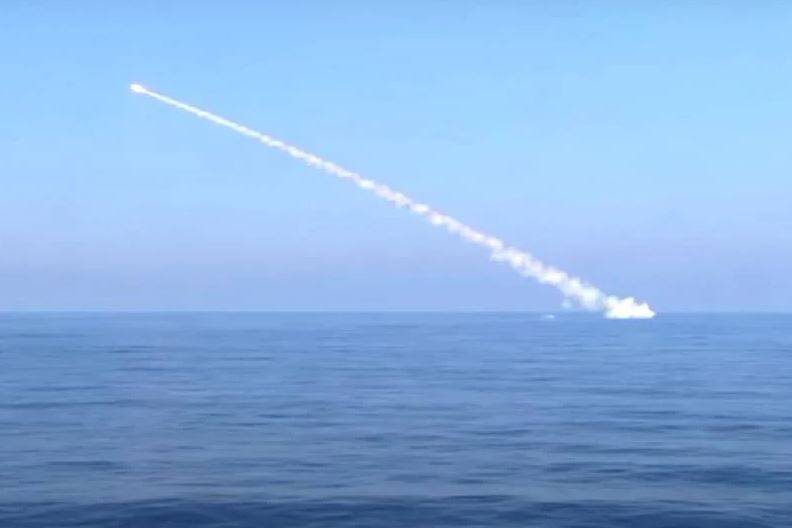 During the New Year holidays, the Russian armed forces may launch rocket attacks on important targets on the territory of Ukraine. This was stated on the air of the telethon by the official representative of the operational command of the armed forces of Ukraine "South" Natalia Gumenyuk.
According to the speaker of the Armed Forces of Ukraine, with the help of attacks during the New Year holidays, Russia can achieve the maximum psychological effect. Therefore, such attacks are very likely, Gumenyuk believes.
According to the Armed Forces of Ukraine, now Russia has strengthened the ship grouping in the Black Sea. It has increased to 11 ships, including 3 ships carrying missiles. Currently, according to the Ukrainian military, Russia has 20 ready-to-launch Kalibr missiles deployed on ships in the Black Sea.
The probability of inflicting new strikes on Ukrainian targets, according to Gumenyuk, is also increasing because weather conditions have improved in the Black Sea region in recent days. Accordingly, it will be easier to set targets and launch missiles, as well as lift
Aviation
, which is also capable of launching missile strikes on Ukrainian territory.
Meanwhile, there is no doubt that such statements by the Ukrainian military are also aimed at obtaining a certain effect, only in the form of an increase in Russophobia both among the Ukrainian population and in the West. With the help of such statements, the Ukrainian authorities are trying to portray Russia as "absolute evil."