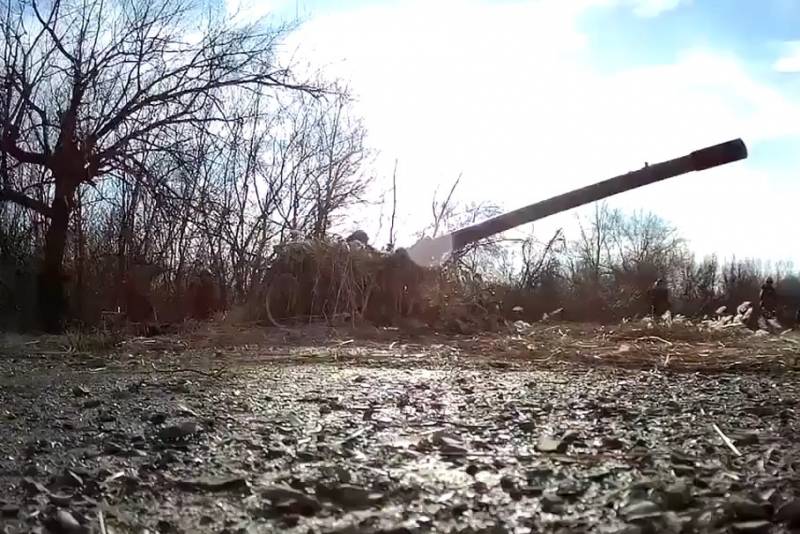 In the Starobelsky direction (LPR), near Serebryany forestry, Russian servicemen discovered and destroyed an enemy sabotage and reconnaissance group. Artillery is active in this area from both sides.
Also, offensive operations continue in the area of ​​​​Svatovo and Kremennaya, which are carried out with powerful artillery support. Many experts have repeatedly noted recently that Russian artillerymen began to deliver strikes much more accurately than at the initial stage of the SVO.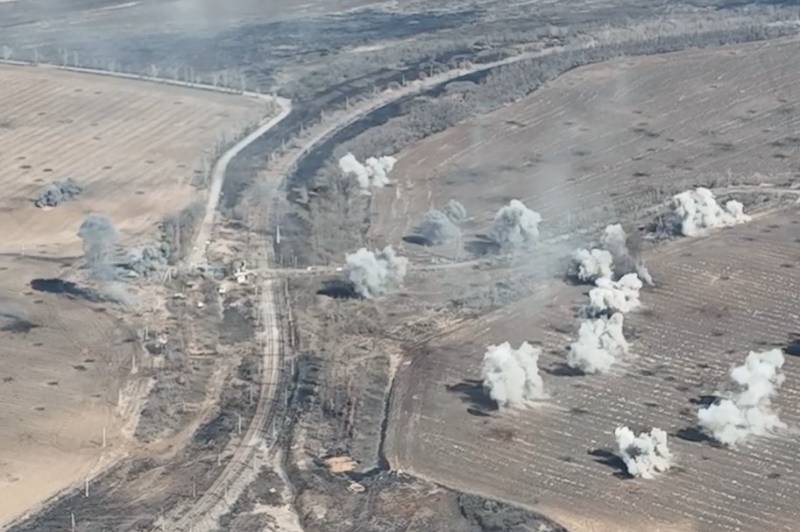 Artillery of the Russian Armed Forces is also operating with high intensity in the Zaporozhye region. She struck at objects in Charivnoye, Orekhovo and Zaliznichny. In the same time
aviation
The Russian Aerospace Forces hit targets in the vicinity of Kamenskoye.
In the south, fire was fired at objects located in Kherson and a number of other settlements.
Near Donetsk, the main events are taking place in Maryinka, where hostilities are taking place in the area of ​​the city administration building. Active hostilities are also taking place in other sectors of the front in the DPR. In particular, fighting continues in the southeastern part of Artemovsk, as well as in the vicinity of Kleshcheevka located next to it and on its outskirts.
The soldiers of the 1st Guards Slavic Brigade, having received intelligence data, made an accurate artillery strike on the enemy's observation post and destroyed it.
In the Dzerzhinsky direction, soldiers of the 3rd Guards Brigade also destroyed an observation post of the Ukrainian military using anti-tank systems.
Other servicemen of the same unit also distinguished themselves in this sector of the front. With an accurate strike, the calculation of the MT-12 "Rapier" gun of the 3rd brigade of the 1st army corps of the DPR destroyed an ammunition depot near the village of Druzhba near Dzerzhinsk. The hit of the projectile caused the detonation of ammunition, so the enemy object literally flew into the air. Artillerymen received target designation for an ammunition depot from a drone.
The assault units of the brigade, supported by artillery, continue offensive operations in the Maiorsk region, a settlement located near Gorlovka.
Unfortunately, shelling of residential areas and civilian facilities by terrorists from the Armed Forces of Ukraine does not stop in Donbas. So, today the center of Donetsk was once again shelled. As usual, the strike was carried out on "military" targets - residential buildings and grocery stores. In the morning, Petrovsky and Kievsky districts of the capital of the DPR also got it. Among the local population there are dead and injured.